Welcome to OEd! OEd, formerly known as AMA University Online Education, is the first school to offer online courses in the Philippines. On top of this, OEd also offers short courses, bachelor's degree programs, and continuous learning such as master's and doctorate degrees. Our online academic programs are ideal for working professionals such as call center agents who want to go back to earn a college degree. Our online courses are also suitable for people who want to move up in their careers by upgrading their skills and boosting their knowledge.
The great thing about our online school is that you can study anytime at your home, at your favorite coffee shop, or at any location with a stable internet connection.
Moreover, enrolling in our online programs allows you to learn from the best professors at OEd alongside with our industry lecturers who are scientists, entrepreneurs, and field experts. They are available to impart their knowledge and respond to your questions through our forums.
If you are thinking of enrolling in an online school in the Philippines to enhance your knowledge or career, remember only one name: OEd.
Invest In Yourself With Online Courses In The Philippines!
Oed gives me a chance to pursue my college degree while I'm working as a model, an actor and a businessman. Thank you so much OED for this opportunity!
Frankly speaking, I had issues with my school documents that's why it's hard for me to enroll and pursue a degree course. It was always like that but OED made things possible and was very flexible in terms of their admission procedures, requirements and even with their payment options – something that I had not seen with any other online university. Thanks to AMAOED!
OEd gives me the chance to start my dreams again after I set aside my goals to support my family.
I chose OEd because when the time the universities were afraid of me enrolling to their schools because of my sickness, Oed was there with open arms.
OED gives you the possibility to combine independent learning with your work or family responsibilities and are often personalized to fit your individual needs.
OEd gives me the chance to achieve my dreams of becoming a teacher while working overseas. Thank you.
OEd gives me the opportunity to pursue my studies in the most affordable and convenient way and reminds me that nothing can be a hindrance in reaching you pursuit goals in life. Thanks a ton.
What I love about Online Education is the convenience and flexibility. I have the opportunity to plan my study time around the rest of the day, course materials are always accessible online; and without commuting, I can attend virtual classes or watch recorded sessions.
The mentors are really nice, they really help the students in their concerns and yes, they offer extensions up to 3 times when you're not able to finish the subjects in a semester. Highly recommended specially to those who are working like me.
It's an excellent platform. I'm studying and working at the same time. Imagine what kind of opportunity OED has to offer.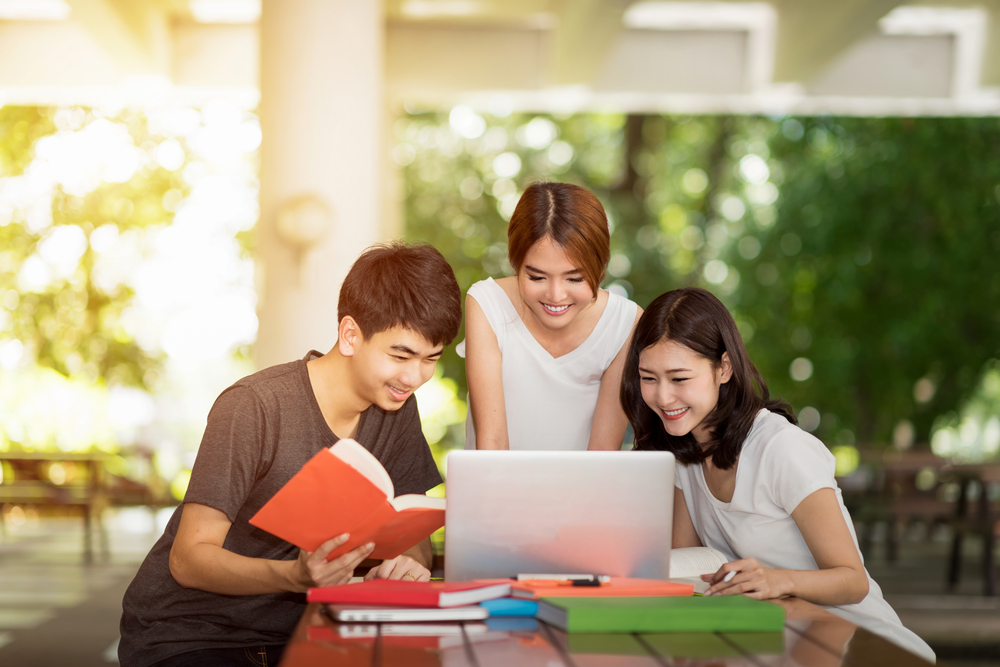 OEd, formerly AMA University Online Education (AMAOEd), is the first full online education in the Philippines. It upholds the vision and mission of its institution as it responds to the cultural shift to a digitized age, opening its doors for anyone from the Philippines and abroad, who are willing to learn and advance their knowledge in a wide variety of courses.
We are one of the schools offering online courses in the Philippines that are recognized and accredited by the Commission on Higher Education (CHED). The certificate or degree you earn through OEd is official and granted by AMA University. On top of that, the tuition we offer is reasonable, as we believe that an education shouldn't be expensive.
If you're looking for an online university in the Philippines, know you can trust in OEd.
OEd's Go-to Statement
For professionals who would like to pursue their studies and work at the same time, we are the Go-to for flexible distance education with established expertise in the field of online education since 2015. Unlike the other competitors, we value the students by providing the best customer service while giving them the best advice on how to finish their studies as fast as possible. The 24/7 platform accessibility liberates the students to manage their time and learn at their own pace, anytime, anywhere.