Bachelor of Science in

Psychology
The Bachelor of Science in Psychology (BS Psychology) is designed to provide a solid foundation on the major areas of psychology which may also be used as preparation for further studies and training in particular specialization of psychology or other professions such as medicine, education, law, and business management. It aims to produce graduate who will be professionally competent, morally upright, and socially responsible contributors to national development.
The curriculum is based on the standards and minimum requirement of Commission on Higher Education (CMO 34, series of 2017) and is benchmarked against the curricula of leading local and international academic institutions offering similar program
The graduates may pursue careers in major sectors of society such as:
1. The helping professions (psychotherapy and medicine)
2. Education
3. Business and government organizations (human resource management, i.e., selection, training and development)
4. Civil Society (community development)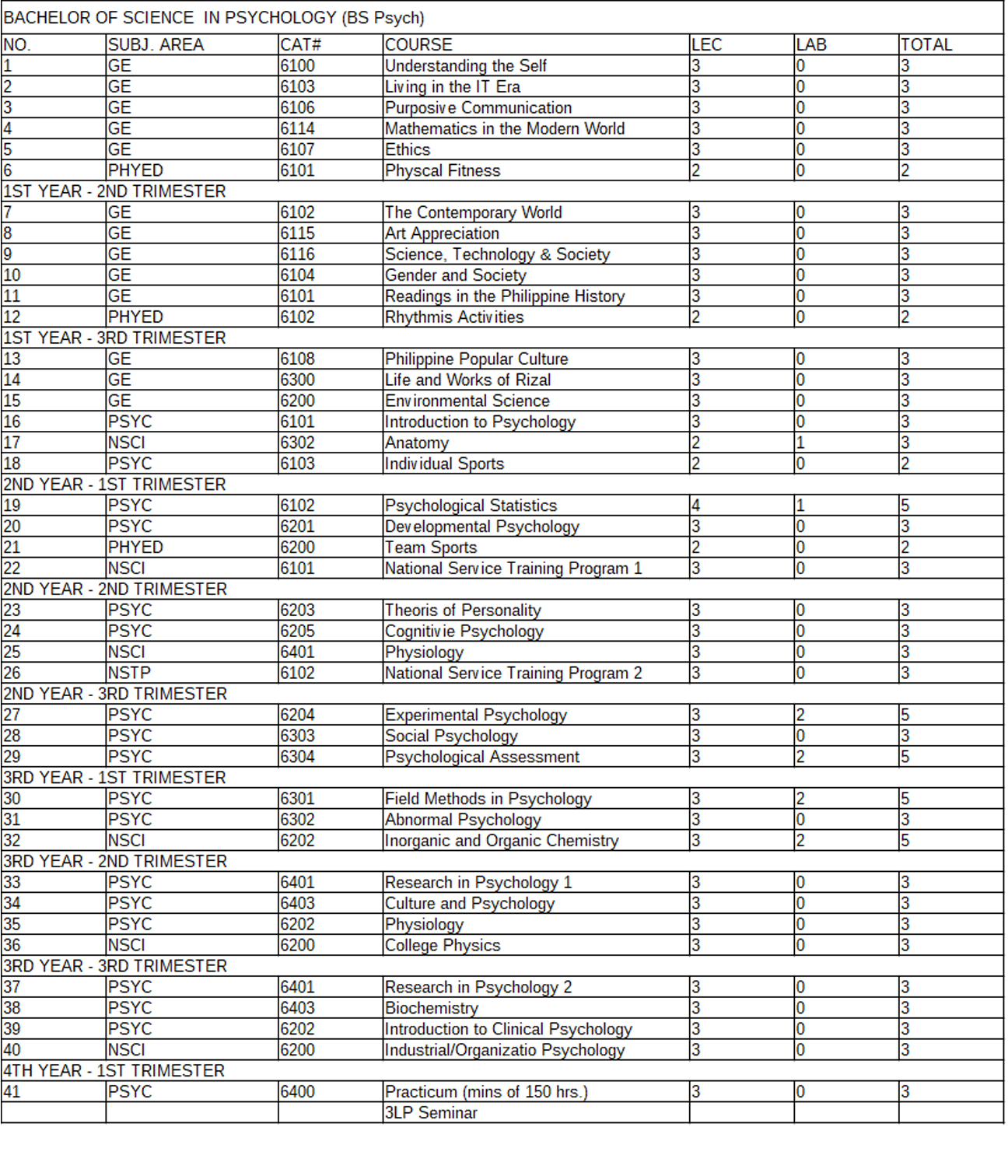 OEd's Go-to Statement
For professionals who would like to pursue their studies and work at the same time, we are the Go-to for flexible distance education with established expertise in the field of online education since 2015. Unlike the other competitors, we value the students by providing the best customer service while giving them the best advice on how to finish their studies as fast as possible. The 24/7 platform accessibility liberates the students to manage their time and learn at their own pace, anytime, anywhere.