Registration
Student Applicants (SA) interested in applying for the program should register on this link through oedportal.amauonline.com and fill up the online registration form in the portal. OEd has a single sign-up and log-in system which connects the email address and password registered to the Student Information System (SIS) and Learning Management System (LMS).
After the registration, student applicants need to log-in through oedportal.amauonline.com using the registered email address and password. SA's need to choose the program they wish to enroll. For initial evaluation, students need to submit scanned copy (PDF, DOC, JPEG, PNG format with no greater than 5MB file size) of the following requirements: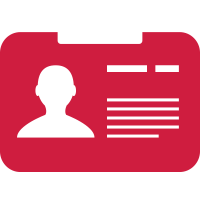 Transferees from AMAES Member schools
Accomplished Online Application Form
Letter of Intent to Transfer
Honorable dismissal from originating AMAES School
Official Transcript of Records with notation: COPY FOR: OED University, Project 8, Quezon City
Certificate of Good Moral Character
2×2 Photo (for 201 file)
Original copy of Birth Certificate or legal adoption papers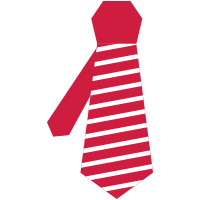 Freshmen Students
Accomplished Online Application Form
High School Report Card (Form 138)
High School Transcript (Form 137A)
Note: This should be a school to school transaction to ensure its authenticity
Certificate of Good Moral Character
2×2 Photo (for 201 file)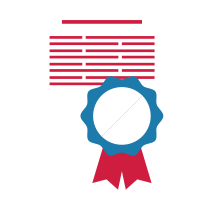 Second Courser and
Graduate Students
Transcript of Records from last school attended
Diploma
Birth Certificate or Certificate of Live Birth (NSO Certified Copy)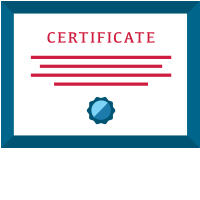 ALS Graduate
Certified Copy of the Diploma
Original copy of Birth Certificate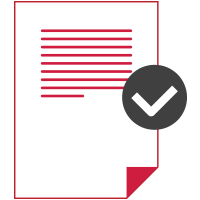 Foreign Student Applicants
Accomplished Online Application Form
Photocopy of Student Visa
Letter of Consent approved by the Commission on Higher Education (CHED)
Five copies of revised original Personal History Statement (PHS) duly accomplished and signed by the applicant in English and in national alphabet, accompanies by personal seal, if any, original left and right hand prints on PHS and original photos
A notarized affidavit or support and proof of adequate financial support to cover student's dues and other incidental expenses.
For scholars, Certificate of Scholarship from the institution concerned
Photocopy of passport pages where name, photo, birth date, and birth place appear
Photocopy of Birth Certificate of legal adoption papers
Two copies of (1×1) photos (items 1-4 needed for student visa application)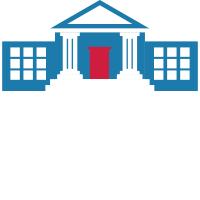 Transferees from other College/University
Accomplished Online Application Form
Honorable Dismissal/ Transfer Credentials
Certificate of Good Moral Character
Official Transcript of Records to be sent by the previous school with annotation* COPY FOR: OED Building II, Panay Ave., Quezon City with subject description taken from previous school (if needed for crediting of subjects)
2×2 Photo (for 201 file)
Original copy of Birth Certificate or legal adoption papers.
Evaluation
The evaluation process is manually done to keenly assess the subjects previously taken and this usually take 24-48 hours. SA's shall receive an email from OEd's Course Administrator regarding the result of their evaluation.
Objections or questions regarding evaluation results are also accommodated in OEd. These can be forwarded through [email protected].
---
Incomplete Requirements
An applicant who fails to submit all required documents (e.g. photocopy of birth certificate, certificate of good moral character etc.) for admission may be admitted with probationary status. The applicant and/or the parent/guardian must submit an "undertaking/promissory note" to submit lacking documents within (2) months from the date of admission. Students who fail to submit within two months will not be given clearance for the term.
However, in cases where the lacking documents are specially the admission credentials, i.e. Form 138 (High School Card), F137-A (High School Transcript) or the Transcript of Records for evaluation purposes, the applicant is required to submit a "Certificate that his/her Form 137A of Transcript of Records has not been sent to any school" from the school he/she attended.
Change Of Program (Pre-Enrollment)
Applicants who wishes to change their program of choice may request before or after the evaluation of their credentials. All re-evaluation requests will be queued as new application for admission.
---
Tuition Fee
After the evaluation, fees are automatically computed and will reflect on your dashboard. They differ per program but all fees are computed per subject according to their corresponding number of units and an additional 1000.00 Admission fee and 1700.00 Platform fee shall be charged per transaction.
Payment
Once enrolment application is approved student must choose his preferred payment scheme. Then select your desire payment mode based on the available options in the portal. Currently students may pay using online bank transfer through UNION BANK, GCASH, GRABPAY and over the counter under other mode of payment like ECPAY, CLIQQ, EXPRESSPAY, 711, MLHULLIER, CEBUANA, SM BILLS PAYMENT, TRUE MONEY, POSSIBLE.NET, ETAP.
In using UNION BANK you will be redirected to UB application to enter UB details. For GCASH you will be redirected to gcash page. Log in your gcash account and you will receive authentication code through your mobile number to proceed with the transaction. While in Grabpay you will be redirected to a page where you need to scan the QR code provided by grabpay using your mobile phone where Grab app is installed. Last for the OTC student information system will generate unique reference number to be presented in chosen partner..
*Proof of Payment must be sent to [email protected] to validate the payment.Students may also cc the email of his oed buddy for their reference.
*Include your name, course and payment scheme on the email to be sent.
Once payment is confirmed, click My LMS at the side of your portal to start accessing your activated subjects.
Admission Concern
Should the student applicants have issues concerning admission, they may email [email protected].