Master's in

Information Technology
The Master in Information Technology (MIT) is a program designed to broaden and upgrade the knowledge and skills of IT practitioners. The program aims to equip the students with the concepts and technologies that will prepare and enable them for the industrial practice of systems integration, systems administration, systems planning, systems implementation and other design and operation of IT infrastructure.
AMA's MIT program aims to produce globally competitive graduates who will be professionally competent, morally upright, and socially esponsible contributors to national development.
Specifically, the program intends to produce graduates who are:
Prepared to undertake advance research and development.
Able to conduct systems analysis, perform system design and development and implement project management.
Able to provide appropriate IT solutions for organizations.
Able to engage in continuing professional development.
Able to engage in technopreneurship and practice professional ethics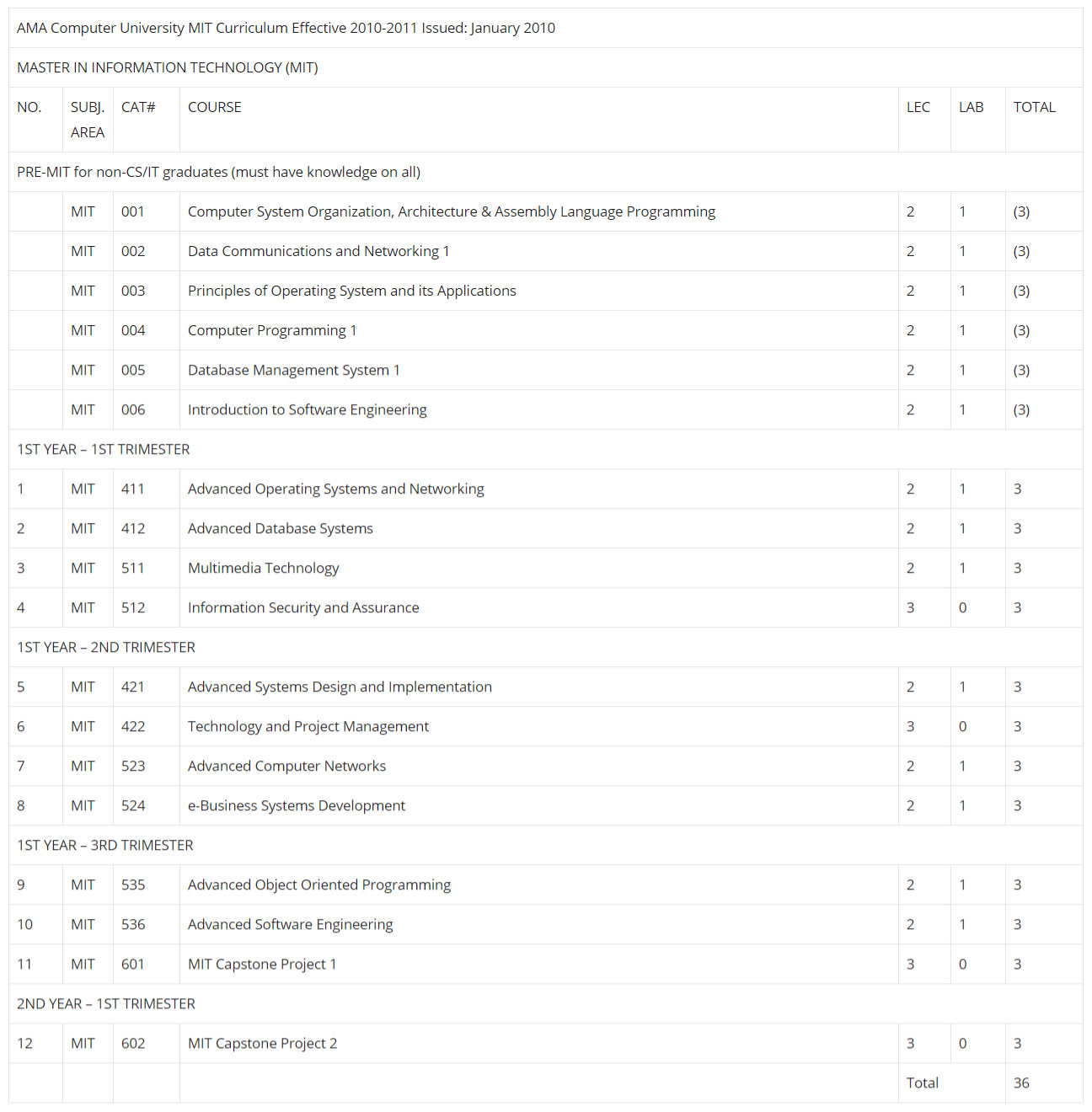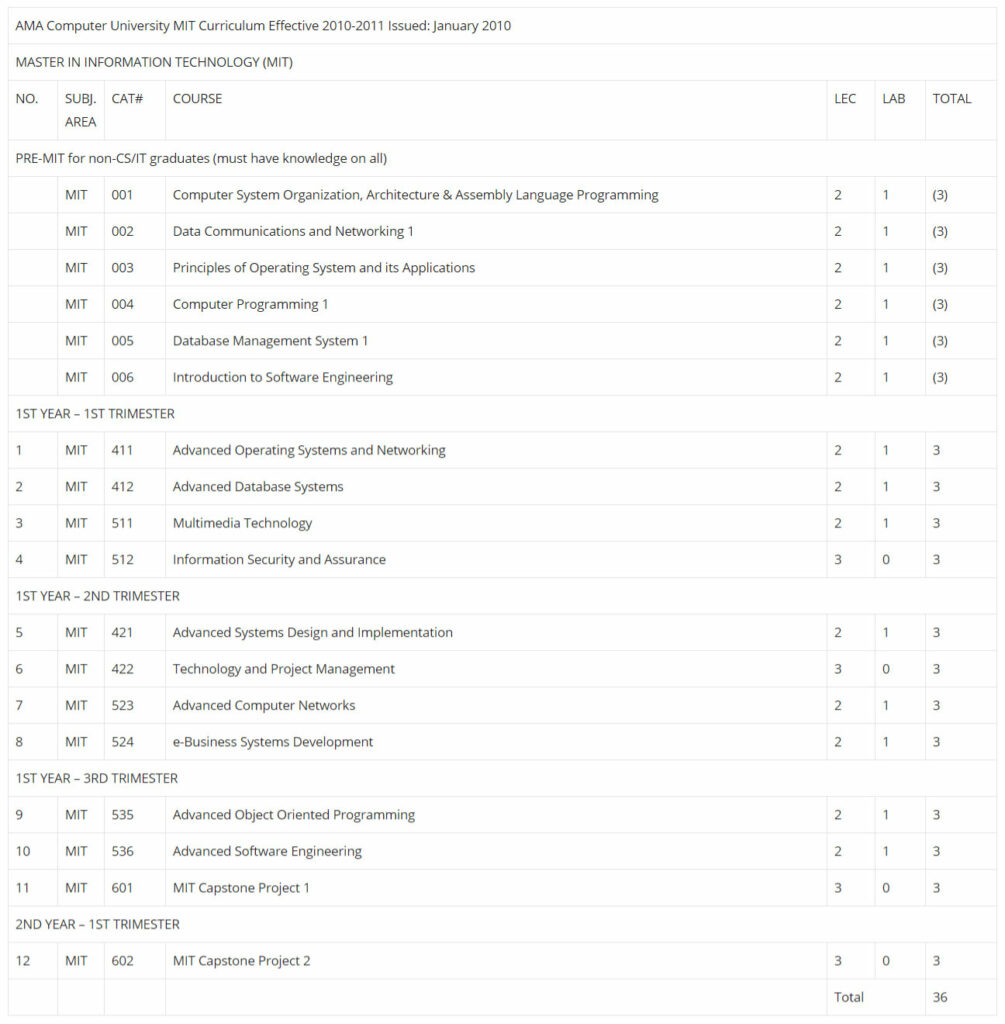 1 Year & 1 Term
(With Compre)
Years To Complete
OEd's Go-to Statement
For professionals who would like to pursue their studies and work at the same time, we are the Go-to for flexible distance education with established expertise in the field of online education since 2015. Unlike the other competitors, we value the students by providing the best customer service while giving them the best advice on how to finish their studies as fast as possible. The 24/7 platform accessibility liberates the students to manage their time and learn at their own pace, anytime, anywhere.