Doctor in

Business Administration
The program involves both coursework and research and is designed for managers who need to develop an in-depth understanding of the latest thinking and technologies that are shaping the global world of contemporary business.
The primary objective of the Doctor of Business Administration program is to produce graduates who can contribute to the advancement of their professions and to the expansion of knowledge and awareness of contemporary strategic business issues and practices. Students will achieve this objective through the development of :
Thorough knowledge of scientific and scholarly research methods and their application in the business setting for senior managers, consultants and university professors;
Advanced critical thinking, conceptual and analytical skills;
A grasp of both the seminal theories and the latest practices in business management including an intensive knowledge of theory and practice in one field of business;
The tools to perform original applied research that advances business knowledge;
An appreciation of cultural, ethical, and global issues and their impact on business theory and practices; and
The skills necessary for effective decision making in complex environments through integrating theoretic insights with practical knowledge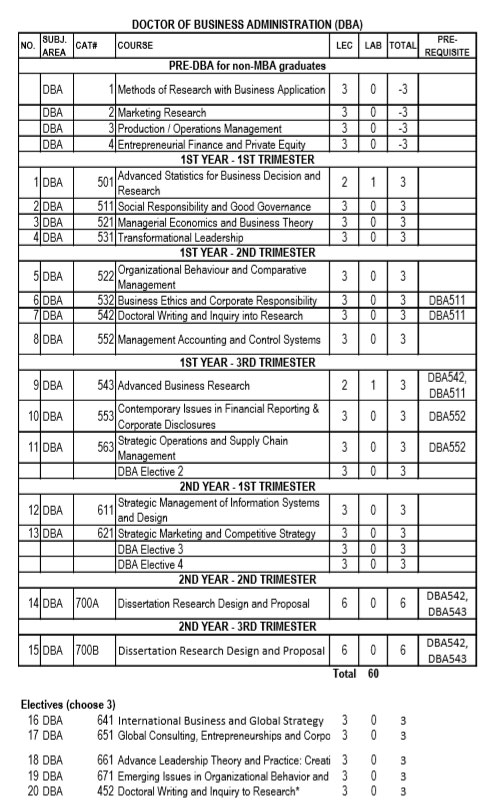 2 & 1/2
Years To Complete
OEd's Go-to Statement
For professionals who would like to pursue their studies and work at the same time, we are the Go-to for flexible distance education with established expertise in the field of online education since 2015. Unlike the other competitors, we value the students by providing the best customer service while giving them the best advice on how to finish their studies as fast as possible. The 24/7 platform accessibility liberates the students to manage their time and learn at their own pace, anytime, anywhere.