Bachelor of Science in Business Administration Major in

Marketing Management
The Bachelor of Science in Business Administration major in Marketing Management (BSBA-MM) prepares the graduates for careers in marketing, market research, advertising, and public relations. The curriculum provides the graduates with both technical skills and competencies required in the field, but also the flexible mindset that is necessary to stay competitive in a constantly changing business environment. Theory is blended with practicum activities to give the students a broad and enriched base for career in marketing.
The BS in Business Administration major in Marketing Management program aims to produce globally competitive graduates who will be professionally competent, morally upright, and socially responsible contributors to national development.
Specifically, in two to five years after graduation, the BS Business Administration alumni shall:
Practice as professionals for the advancement of society; and
Promote professionalism in the field of business
Management Trainee in Marketing
Marketing Assistant
Account Executive
Merchandising Assistant
PR/Advertising Assistant
Customer Service Agent
Junior Sales Trainer
Receptionist
Entrepreneur
Product/Brand Assistant
Order/Billing Assistant
Service Crew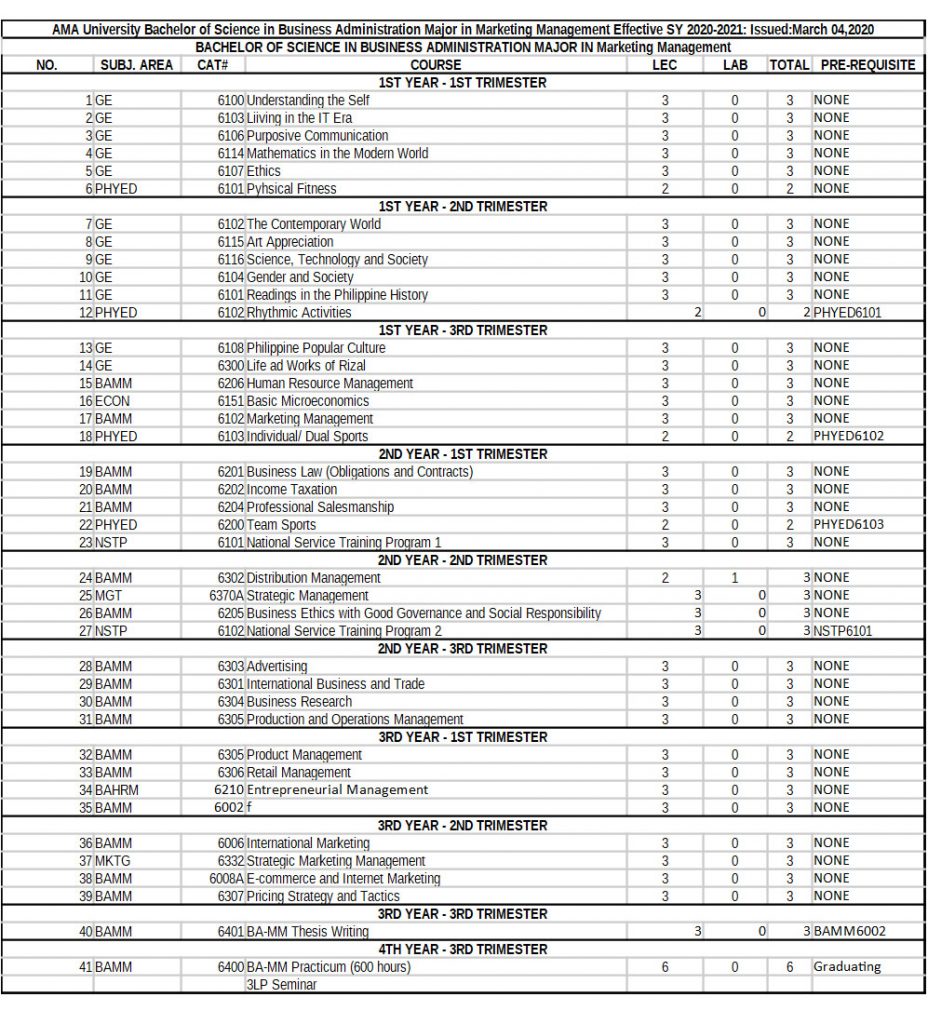 OEd's Go-to Statement
For professionals who would like to pursue their studies and work at the same time, we are the Go-to for flexible distance education with established expertise in the field of online education since 2015. Unlike the other competitors, we value the students by providing the best customer service while giving them the best advice on how to finish their studies as fast as possible. The 24/7 platform accessibility liberates the students to manage their time and learn at their own pace, anytime, anywhere.