Bachelor of Science in Business Administration Major in

Human Resource Management
The Bachelor of Science in Business Administration Major in Human Resource Management (BSBA-HRM) program is an interdisciplinary and problem-focused program comprising three integrated elements: core, business and management. The program is designed to develop the critical thinking and analytical information, communication technology skills, human relations as well as communication, quantitative, and computer skills needed by the graduates to successfully serve as leaders in business organizations.
The program leading to the degree of Bachelor of Science in Business Administration major in Human Resource Management has the following objectives:
To assume supervisory and or managerial responsibilities within their organization
Pursue graduate studies in business and management
Manage a business
Management Trainee in Human Resource Management
Office Assistant
Administrative Assistant
Human Resource Assistant
Executive Assistant
Entrepreneur
Recruitment Assistant
Compensation Assistant
Benefits Assistant
Training and development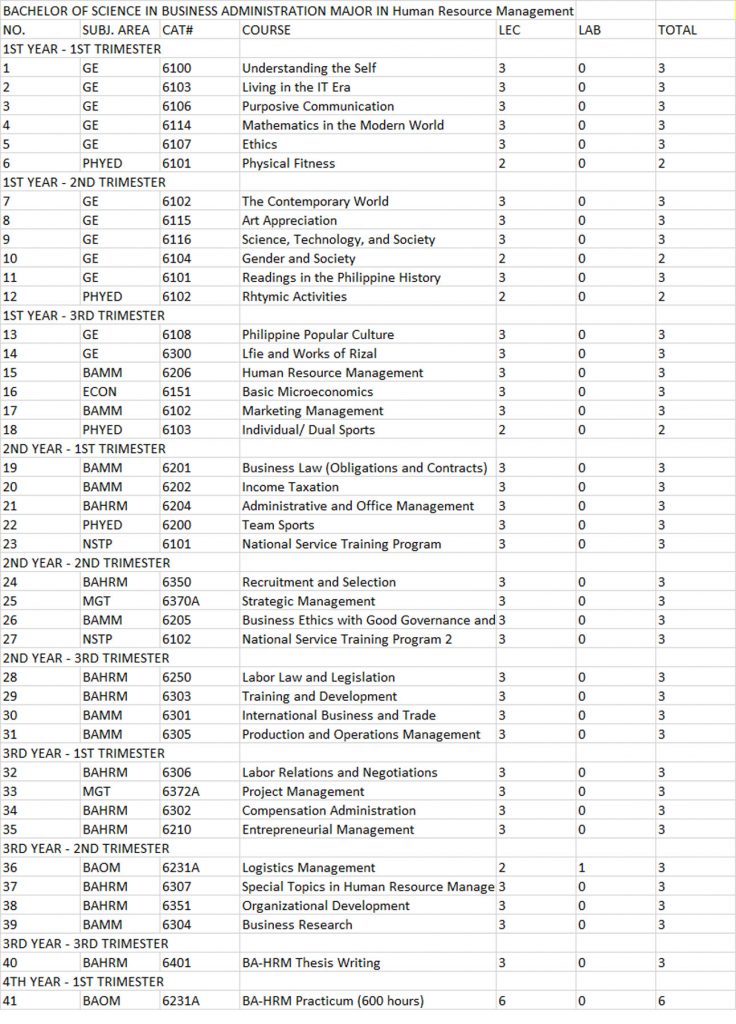 OEd's Go-to Statement
For professionals who would like to pursue their studies and work at the same time, we are the Go-to for flexible distance education with established expertise in the field of online education since 2015. Unlike the other competitors, we value the students by providing the best customer service while giving them the best advice on how to finish their studies as fast as possible. The 24/7 platform accessibility liberates the students to manage their time and learn at their own pace, anytime, anywhere.