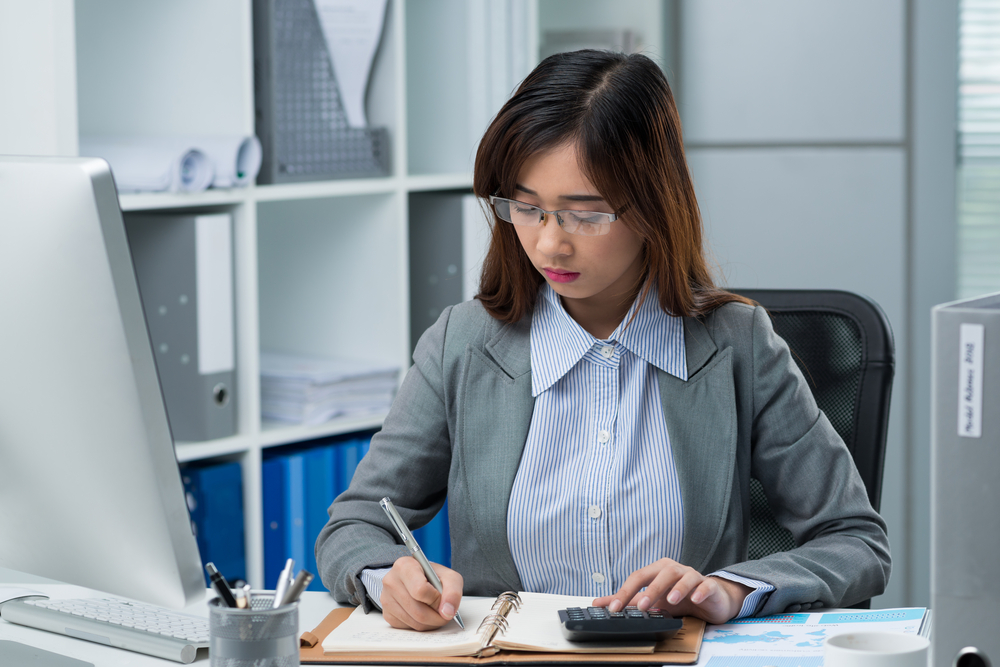 The Bachelor of Science in Accountancy (BSA) program is designed to provide a world-class online accountancy degree that is not only nationally accredited but also globally competitive and to produce graduates who will be professionally competent, morally upright, and socially responsible contributors to national development. OEd's online BS Accounting degree puts emphasis on a professional accounting study that is long and intensive enough to permit students to gain professional knowledge required for professional competence. It also prepares students for the CPA licensure examination.
The online Bachelor of Science in Accountancy degree has the following objectives:
To enable students to obtain a comprehensive knowledge and deep understanding of the field of accountancy;
To enable students to acquire the theoretical and practical skills needed to be globally competitive and nationally certified professional accountants;
To enable students to get a broad liberal education in the arts and letters, social sciences and philosophy, natural science and mathematics;
To enable students to pursue a teaching career or graduate studies in business;
To enable students to develop the cultural sensitivity, ethical responsibility, and social consciousness needed to become upright citizens of the Philippines and the world.
Graduates of the online BS Accounting degree will be equipped with skills and knowledge fit for the following positions in the Philippines:
Bookkeeper
Accounting or Auditing Clerk
Accountant
Auditor
Certified Public Accountant (CPA)
Budget Analyst
Tax Examiner
Financial Examiner
Financial Analyst

Years To Complete
* Based On Curriculum
Why Study Bachelor Of Science In Accountancy Online At OEd
Accountancy is one of the most in-demand professions in the Philippines and always will be. An online accountancy degree helps ensure job stability while helping you master the different tools you will need to conquer the digital world.
OEd is one of the pioneer institutions in the Philippines to offer a fully online BS Accounting degree. As an online school, it is one of our thrusts to mold globally competitive alumni who are technologically advanced.
OEd's faculty is led by the leading innovators and thinkers in their respective fields. Students in our online Accountancy degree will be taught by respected CPA professors, businessmen, and financial analysts who are all more than happy to impart everything they've learned from their years in the business.
Frequently Asked Questions About Online BS In Accounting Degree
What is an online BS in Accounting degree program like?
Because OEd is a fully online school, we have a completely flexible schedule wherein students can design and create a school schedule that best suits their lifestyle and needs.
The online accounting program will cover topics including Philippine laws and contracts concerning business and accounting, learning about different accounting systems, and financial management.
Can you get a bachelor's degree in Accounting online?
Yes, you can get an accountancy degree completely online! There's no need for you to ever set foot in the OEd campus, not even to submit your application requirements nor for graduation.
Are online Accounting degrees respected?
Yes, of course! An online accountancy course is the same as a traditional course both in terms of curriculum and credits earned. Online degrees go through the same accreditation process from CHED as all the other traditional schools. The biggest difference between the two is the flexibility that comes with online learning.
Where can you work with a BS in Accountancy?
Graduates of OEd's online BS Accountancy degree typically find jobs in the corporate world although many do also work for non-government organizations, the government, or even start their own firms. BS Accounting can also be a pre-law course for those who wish to be CPA lawyers.
What will you learn in a BS in Accountancy program?
The OEd Bachelor of Science in Accountancy degree program prepares you for a corporate career by arming you with the skills and knowledge you need to succeed. This includes business analysis concepts, Philippine laws on accounting, how to master making thorough financial reports, and how to properly conduct accounting audits.
Is a career in accounting right for you?
A career in accounting will inevitably involve a lot of numbers and math. If you are proficient in math or are inclined with numbers, you will do well in a career in accounting. Because accountants also deal with balancing the money of their clients and handling many of their finances, it is important for accountants to be very meticulous and attentive to detail.
What are the admission requirements in BS Accountancy?
To learn more about our admission requirements, click here.
Why choose OEd for BS in Accountancy degree?
OEd is the first school in the Philippines to offer online courses. We have long perfected the system by studying and researching the best portals, modules, and teaching methods before even accepting our first batch of students. We can proudly say that our online learning system has gone through numerous tests to ensure it is one of the best in the country, ensuring our students experience a smooth and hassle-free online learning experience, no matter where in the country they may be.
How much does an online BS in Accountancy cost in the Philippines?
Tuitions fees greatly vary from school to school but generally, a BS Accounting degree in a traditional on-campus school can cost a student around P60,000 to P80,000. Online degrees will cost significantly less because you won't have to pay for expenses such as lab fees, library fees, clinic fees, and miscellaneous fees. This comes out to around P50,000 a year.