Bachelor of Arts in

Economics
The Bachelor of Arts in Economics (BA Economics) is designed to provide a general education, with an emphasis on the skills and knowledge required to understand the economy.
The program leading to the degree of Bachelor of Arts in Economics has the following objectives:
To enable students to obtain a comprehensive knowledge and deep understanding of the field of Economics, Statistics and Econometrics.
To provide students a solid grounding in economic concepts and reasoning and how these
To enable students to get a broad liberal education in the arts and letters, social sciences and philosophy, natural science and mathematics.
To provide training in subject –specific skills for further study or direct entry to the labor market
To enable students to develop the cultural sensitivity, ethical responsibility, and social consciousness needed to become upright citizens of the Philippines and the world.
With specialized training, graduates of the BA/BS Economics program may pursue careers as researchers/analysts in the public or corporate sector.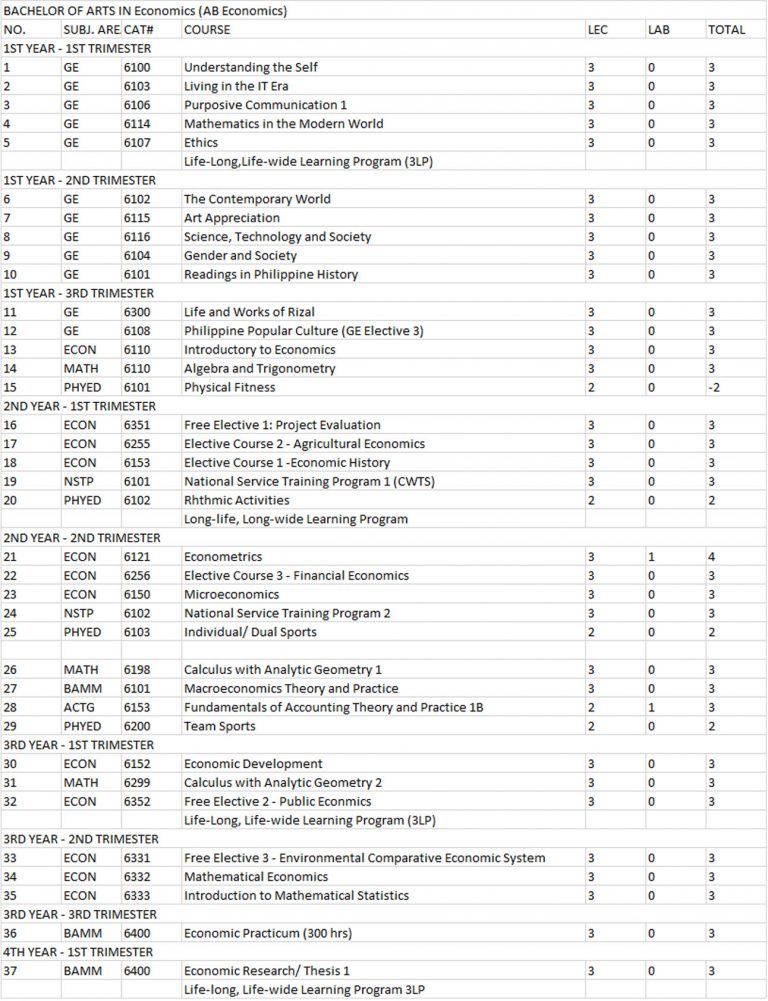 OEd's Go-to Statement
For professionals who would like to pursue their studies and work at the same time, we are the Go-to for flexible distance education with established expertise in the field of online education since 2015. Unlike the other competitors, we value the students by providing the best customer service while giving them the best advice on how to finish their studies as fast as possible. The 24/7 platform accessibility liberates the students to manage their time and learn at their own pace, anytime, anywhere.