AMA Online Education graduates equipped with skills for employability and career growth
People pursue online degrees and online education for varied reasons. Some feel the need to expand their skill set to advance their careers, while others view online learning as the most viable way to start and eventually complete their courses. An online or distance learning program may be the only feasible option for those who can't quit their jobs to become full-time students but still want to level-up in life.
Online education has removed physical and geographical boundaries that often inhibit learning. Bachelor of Science in Business Administration Major in Management Information System graduate Ferdinand Gueco describes his experience of taking an online course as interesting and fulfilling.
As an OFW, Gueco describes his education journey as an advantage as his lifestyle was already an "arduous endeavor and required taking a significant chunk on his monthly budget and lifestyle." He admits that finishing his degree gave him a sense of fulfillment and pride as it opened many doors of opportunities and possibilities for him and his career.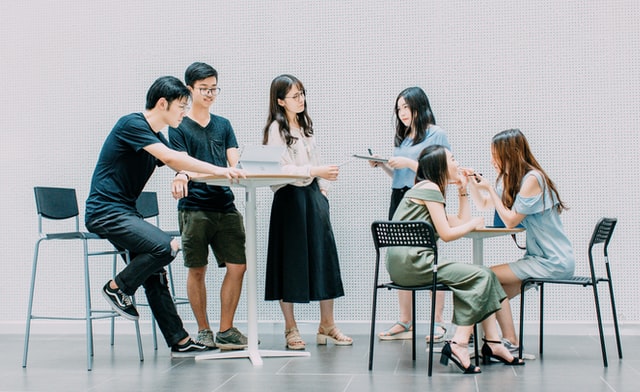 Students taking an online program are advised to get as much experience in their chosen fields whether it's through internships or part-time jobs. Courses at AMA Online Education are taken and completed fully online and students are exposed to a curriculum that expands to a global standard. Simulating the global workplace for students increases their chances of employability and career growth.
When it comes to hiring employees—whether fresh graduates or experienced hires—employers are no longer biased towards traditionally earned degrees. With modern workplaces on the rise, companies are looking for candidates who have the ability to adapt to ever-changing markets and to digitally-driven needs of the consumers. For fresh graduates, it is imperative to present their learned skills well and apply for positions where their degree can add value. For experienced professionals, it makes sense to clearly establish how their brand-new online degree or training adds to their credentials and complements their current experience.
Gueco shares that earning his degree from AMA Online Education helped him even as he was already working as an OFW.
"Finishing my degree helped me a lot in elevating my professional career. Through several classes, I was able to learn various techniques from handling business finances to managerial tasks. Aside from added knowledge in the field of Information Technology, one of the most vital skills that I learned was analytical and decision-making abilities," adds Gueco who is now waiting for a promotion in his current company.
Emerging workforce demands and technological advancement have normalized online learning. With the industry poised to grow even more in the coming years, online education has grown to become a need, gaining recognition and acceptance from the wider populace.
"Online education is the way to the future. By creating tech-savvy, responsible, and innovative graduates, we allow online learning to challenge prevailing stereotypes and misconceptions. We at AMA Online Education are confident that we can produce graduates who are well on their way to becoming industry trailblazers," shares Dr. Amable Aguiluz, IX, Vice Chairman and CEO of AMA Education System.
On the 29th of May, 72 graduates will make their way into the world and become physical proof that online education graduates are in the best position to build people's thirst for knowledge and desire to be better despite physical and geographical boundaries.
Rather than a "myth" or "gimmick," online education has allowed these 74 individuals to further their careers and pursue their dreams. As long as you have the motivation to learn, online education can work for you. Through online schools like AMA Online Education, you can continue to study anytime, anywhere to level-up in life.
Looking to experience online education and level-up in life? Email us at [email protected] or head over to our portal to know about AMA Online Education's course offerings such as online undergraduate degree courses, graduate courses, short courses online and other paths for professional development.