Online learning has opened the doors for accessible and affordable education for all. Since the boom of the digital age, the Internet has become the largest, most accessible source of information for everyone in the world. The Internet has changed the way people communicate, shop, meet-up, travel, transact, and even study. Online education has not just improved, it has changed altogether because of the Internet, making education cheaper and more accessible than ever.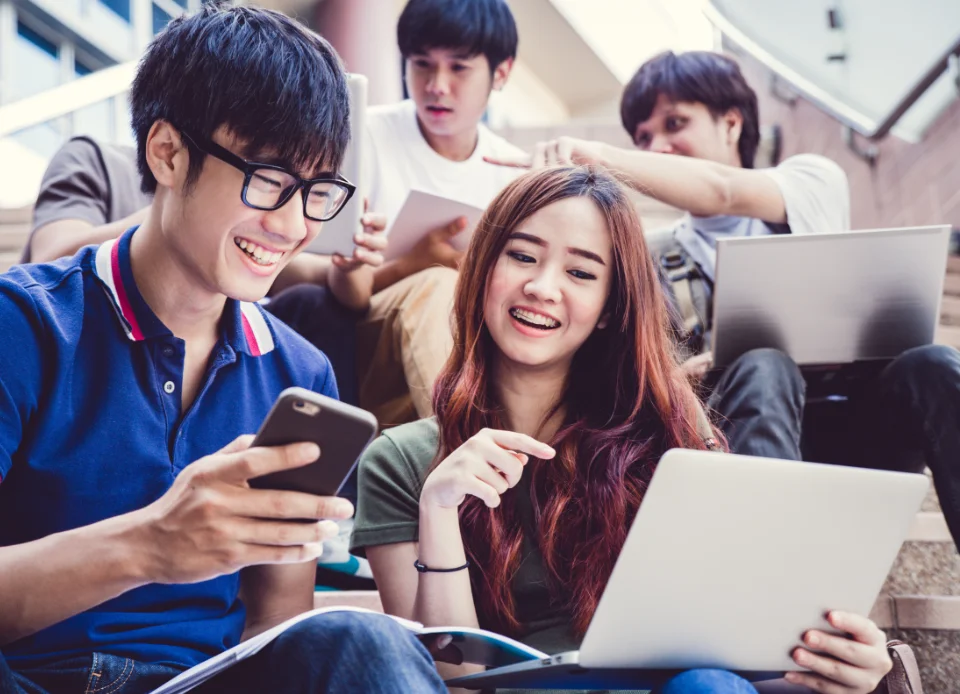 What is Online Education?
Online education, as the name implies, is a form of learning, reading, writing, and classroom sessions all conducted online. Online learning is a flexible and independent form of education that can be conducted remotely no matter where you are. Our online learning programs are specially crafted to provide premium education that promotes discipline and self-paced studies for students all over the country. Online classes can be accessed through the use of any device with a stable internet connection, providing dependable online education programs that can be ventured at the student's pace and capability.
How Does Online Education Work?
In an online learning set-up, classes are held through the school's personal online portals or a third-party video conference provider. Just like a traditional classroom, students still have to complete assignments, take quizzes, and go through examinations, except in online education, everything will be conducted and submitted online.
Students can get in touch with their teachers through email or via discussion forums, whichever the school provides.
Online learning can have many different formats such as:
Synchronous
Synchronous classes refer to classes that are conducted at the same time i.e. in real time. This involves the instructor live-streaming or joining his/her students via a video conferencing platform to teach live.
Asynchronous
Asynchronous, on the other hand, does not happen at the same time. These kinds of online learning classes could refer to lessons that have been pre-recorded by the instructor and can be played and replayed by the students at any time, voice recordings, and readings given to the students with a set deadline.
Hybrid
Some online education programs follow what is called a hybrid format wherein the curriculum combines both synchronous and asynchronous learning wherein some days call for students to meet at a specified time and others where the students are free to study at their own pace.
Fixed Time Online Learning
Since the COVID-19 pandemic started, many schools have been forced to shift to an online learning program and have opted to follow a fixed time online learning format. This format follows a strict schedule, just like a traditional classroom set-up would, where students must be online at a certain time to log-in and go through their classes. Although the school set-up is completely online, the classes are still synchronous, hence the need to strictly adhere to the fixed time schedule.
What Online Learning Programs Does OEd Offer?
At OEd, we are committed to our promise of delivering accessible and affordable quality online education to students wherever they may be. As the pioneers of online learning in the Philippines, OEd brings quality education to students across various online learning programs. Enrollees can build a strong foundation during their formative years in basic education, followed by an online high school program to prepare themselves to join the work force or pursue university studies. High school graduates can also embark on successful careers by taking an online bachelor's degree.
Because of our rich experience as pioneers in online education, students can take better control of their online learning programs by cross enrolling. Working professionals can also take advantage of remote learning even with full-time jobs by enrolling in our online masters programs for better work opportunities, career advancement, and higher compensation.
Why is Online Education Important?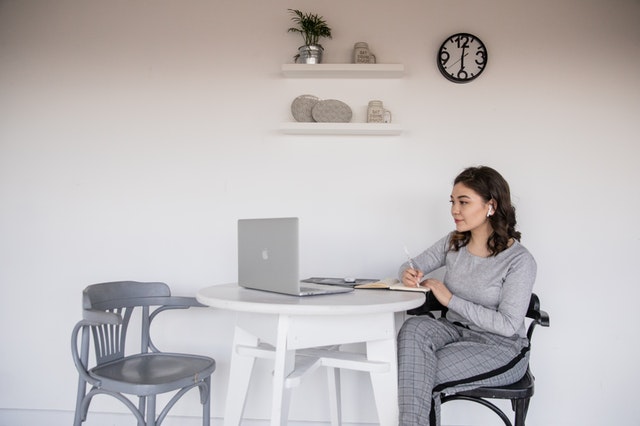 Education for all is still a dream that many Filipinos long for. The sad reality is, even in the 21st, education is still not accessible to everybody. People living in the outskirts, or those who have to choose to work find it difficult to enroll in a traditional school setting. Besides being a means to provide quality education, our online learning programs are also a way for us to bridge the gap of education for those in the outskirts of city areas. Students in these places find it harder to enroll in traditional school settings.
Our online education programs make it possible for any student, undergrad or postgrad, part-timing or full-time, to enroll in an online learning program that takes their unique circumstances into account while receiving a premiere academic experience.
Everyone can have access to online learning no matter the location
Many students have to move away from their families and loved ones in order to have access to high-quality education. In some cases, this move proves much too expensive for the student and their families, so they have to cease studying as a result. Online learning has been a great solution to this problem. Now students can learn from their own homes without having to pay additional rent or travel fees.
Online learning gives people a chance to go after their dreams
Some people have had to put their dreams on hold because of familial responsibilities. Some have had to give up the master's degree they've wanted to pursue, shifted degrees in favor of a more lucrative one, or have had to stop schooling altogether in order to start working at a young age to help the family out. Because many online learning classes offer flexible schedules, students can take courses before or after work, giving them a second chance to go back to school and get the degree they've always wanted.
Benefits of Online Education
Online learning has numerous benefits such as the following:
Flexibility and self-paced learning
As we've mentioned earlier, online learning gives people the chance to juggle both studying and having a full-time job, something near impossible to do in a traditional classroom set-up. The flexibility of an online learning program allows students to learn while still growing professionally.
Many online learning programs, such as the ones we offer at OEd, allow students to create their own schedule. You can take classes whenever they are convenient for you – whether that's early in the morning, during your lunch break, or late at night.
Online learning also allows students to study at their own pace. Students don't need to ask for their instructors to constantly repeat lessons they don't understand. Instead, all they have to do is to replay the topic that is confusing to them until they feel confident that they've mastered it.
Better time management
Having a full-time job, caring for your family, and taking classes isn't easy. When employers see that you were able to do all these, and successfully, they'll admire your time management skills and perseverance. Because there's usually no fixed schedules in online education, and no teachers or peers to remind you to do your assigned tasks, you'll need to be disciplined enough to keep up with your module and ensure you are falling behind your peers.
New technical skills
Studying in an online education program helps hone your technical skills. You'll likely master the use of the digital learning platform of your school plus any channel you and your peers will be using to communicate amongst yourselves. This will include troubleshooting tools and software, learning new programs, and discovering new applications. Something that will surely impress future employers.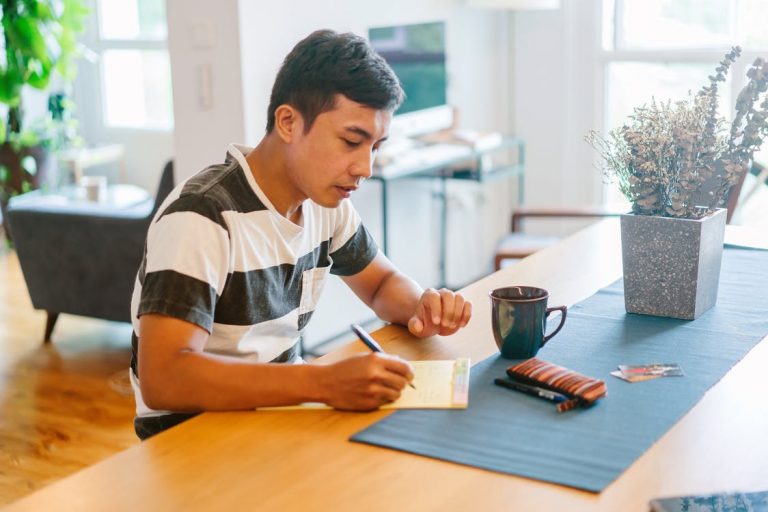 Why Choose OEd for Online Education?
It's true that many schools not only in the Philippines but around the world have been forced to shift to an online learning format because of the COVID-19 pandemic, giving students a wide range of options to choose from. In spite of this, OEd still stands out from the crowd.
OEd has the distinction of being the first in the country to offer a fully online program, long before the COVID-19 pandemic started. We've spent years researching and creating our online learning platforms to ensure our students' online learning journey runs as smoothly as possible.
OEd does not follow a traditional schooling calendar. Students can enroll at any time and begin their online learning program whenever they want to.
OEd offers a fully flexible program. Students can study anytime, anywhere as long as they have stable Internet connection.
OEd's online learning program makes quality education more accessible and affordable. Because it is a 100% online program, we do not charge for any miscellaneous fees, keeping our tuition fees low. You'll find that OEd's tuition fees are relatively lower than many private schools of the same caliber.
OEd is dedicated to fostering students who are globally competent and technologically advanced. Our graduates are prepared to compete with graduates from universities across the globe and ready to take on the challenges of a digital age.