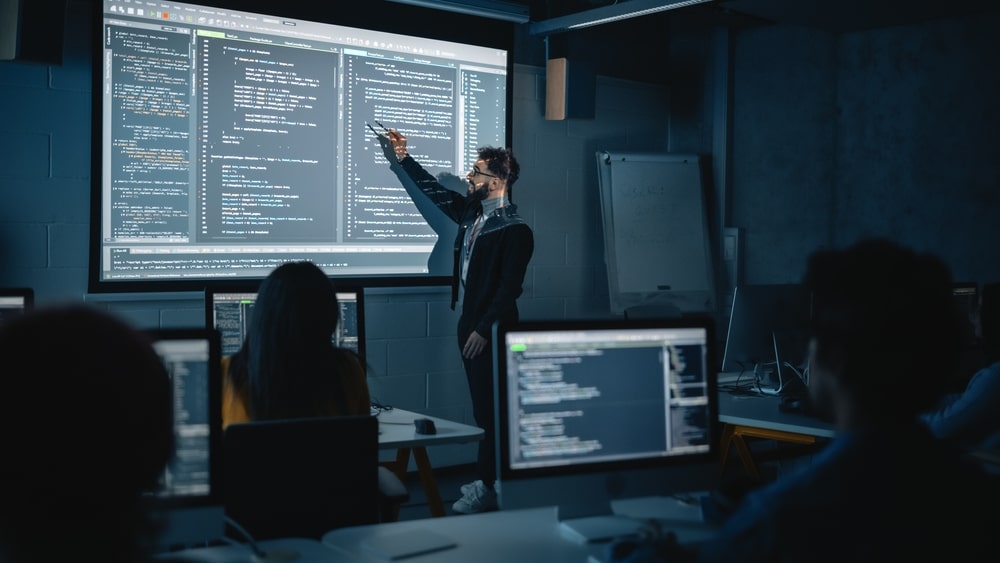 Is a Bachelor of Science in Computer Science in the Philippines a great idea? The tech industry is one of the most lucrative fields in the world today, with a wide variety of careers in Computer Science you can choose from.
In this article, we'll talk about the different careers you can explore or pursue with a degree in Computer Science, as well as the potential salary you can earn.
A Background on Computer Science
What is a Computer Science course? Computer Science is the study of computers and computing theory. This course focuses on computer software systems. Students learn programming languages, software systems, data management, as well as artificial intelligence (AI), which enable them to design or create software applications and configure systems.
Computer Science graduates can expect a variety of exciting careers with plenty of opportunities for growth.
Career Opportunities in Computer Science
Thanks to the prevalence of technology in our society, Computer Scientists can find work in almost any industry. There are Computer Science jobs needed in healthcare, retail, manufacturing, and even agriculture.
Let's see what jobs you can get with a Computer Science degree:
Software Developer
Average Salary: Php 114,000 per month, according to Glassdoor
A software developer creates websites, software, and programs for computers and other devices. They handle the entire development process which includes planning, design, development, testing and debugging, deployment, and maintenance.
Software developers need extensive knowledge of programming languages Python, Java, C++, etc., as well as algorithms, computational theory, and mathematical concepts. However, they also need excellent communication and collaboration skills since they deal with clients and a team for projects.
Artificial Intelligence (AI) Engineer
Average Salary: Php 81,000 per month, according to the Economic Research Institute
Although AI is a relatively new technology, it already has numerous applications in various industries. An Artificial Intelligence (AI) engineer develops computer programs that can learn, analyze, and predict future events.
An AI engineer's work involves plenty of analysis and research. They build AI models, manage AI development processes, and automate infrastructure.
This position requires an advanced understanding of AI concepts and computer systems, so you may be expected to hold a postgraduate degree in addition to your Computer Science degree.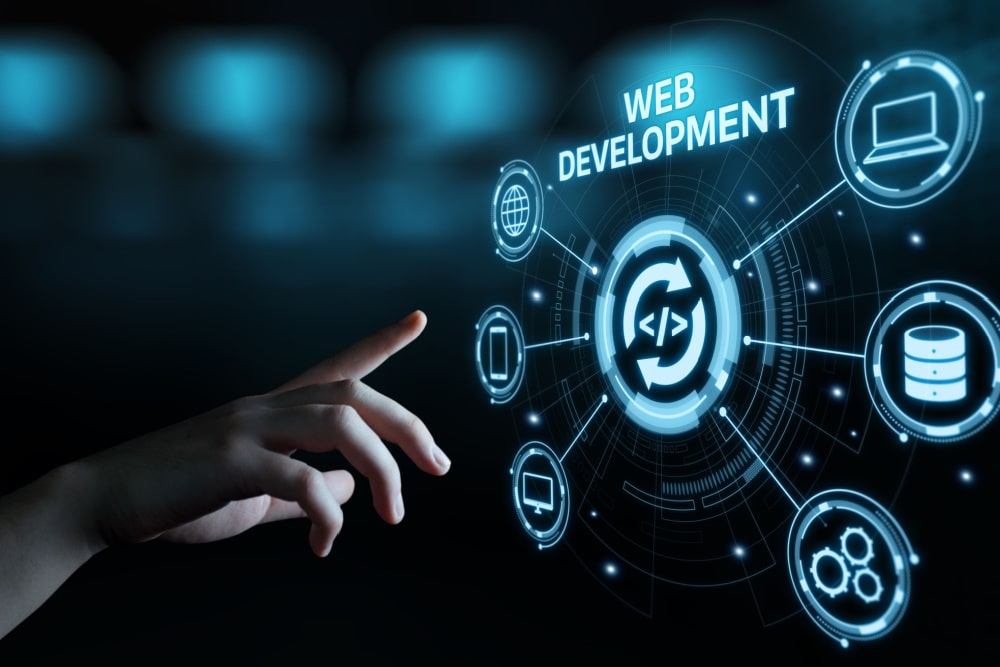 Web Developer
Average Salary: Php 44,000 for entry-level; up to Php 71,000 for more experienced professionals, according to Glassdoor
A web developer creates web-based applications and services with a focus on software and databases or the "back end." Some web developers also handle the visual design of a website (front end) along with the back end, which is often referred to as full-stack development.
Web developers plan and prototype new applications based on their organization's or client's requirements. They also develop and validate test routines. Part of their responsibility is to identify and correct problems raised by customers and regularly perform website updates.
User Experience (UX) Designer
Average Salary: Php 69,000 to 79,000 per month, according to Jobstreet
User Experience (UX) designers are concerned with the accessibility and visual appeal of websites and applications. This Computer Science major job requires professionals to use their knowledge of computers and programming to find creative solutions to various user experience-related issues.
UX designers work with other IT professionals and business analysts to design applications that meet clients' requirements and business needs. They create user personals, user journeys, and site maps to provide a smooth user experience across different platforms.
Systems Architect
Average Salary: Php 59,000 per month, according to the Economic Research Institute
Systems architects are responsible for designing, implementing, and maintaining computer and network systems. They analyze their client's needs and objectives and provide recommendations or work with other IT professionals to create or modify systems.
Systems architects conduct research and analysis of their client's needs and often help solve various issues. They are also responsible for maintaining network and computer systems, which are crucial to company infrastructures.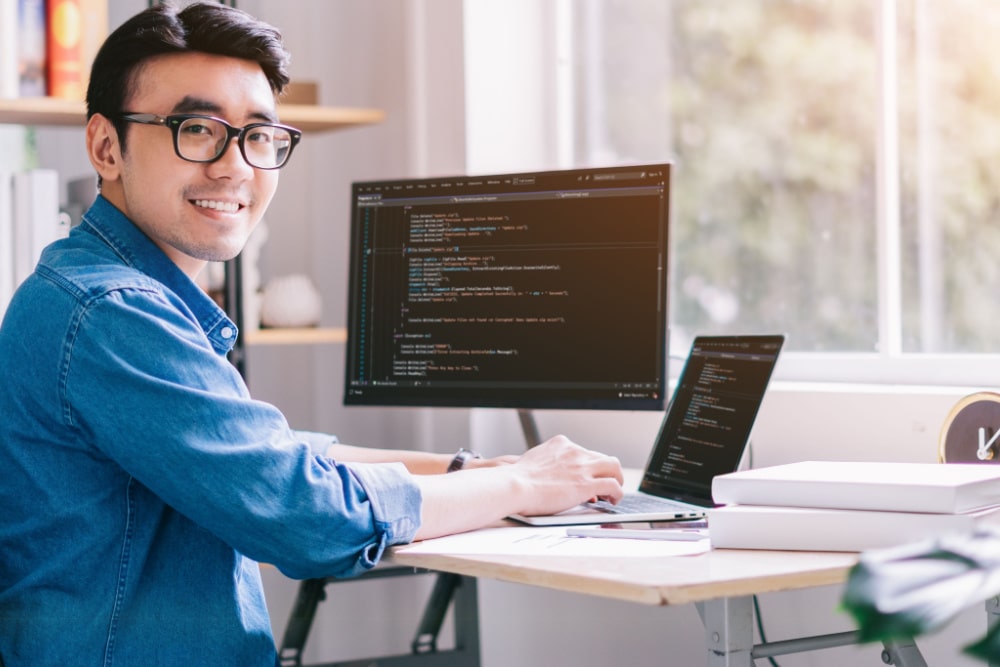 Computer Programmer
Average Salary: Php 25,000 to Php 55,000 per month, according to Glassdoor
Computer programmers design and update software solutions and applications to help organizations streamline systems and improve efficiency.
They write, modify, and test code so they need to be proficient in various programming languages. They also manage systems performance, review and update existing programs, and mitigate security risks for in-house software.
Cybersecurity Analyst
Average Salary: Php 50,000 per month, according to Glassdoor
A cybersecurity analyst helps protect organizations from various cyber threats. With their knowledge of computer science, establish and implement strategies for managing security threats – which include prevention, detection, and contingency plans.
Cybersecurity analysts provide recommendations to strengthen cybersecurity. To do this, they evaluate and test security products and systems, as well as investigate vulnerabilities and threat patterns.
Since cybersecurity analysts need a strong knowledge of computer systems, excellent analytical skills, and problem-solving skills, graduates of Computer Science or Computer Engineering may qualify.
Video Game Developer
Average Salary: Php 50,000, according to Glassdoor and Jobstreet
Video game developers turn concepts and storylines into playable video games through programming languages and specialized software applications.
Video game developers are involved in most of the video game production process, which also includes testing and fixing bugs. This is one of the Computer Science major jobs that require artistic skills to translate concepts into functional and aesthetically pleasing games.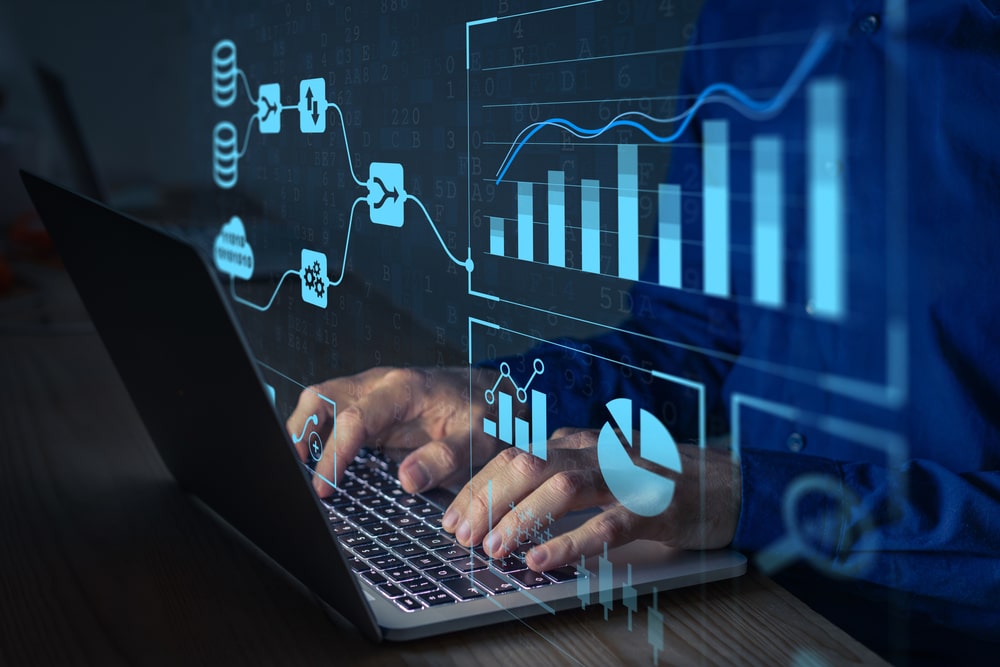 Computer Systems Analyst
Average Salary: Php 39,000 per month, according to Glassdoor
A computer systems analyst's role is to help organizations improve productivity and efficiency. They analyze computer systems and procedures and design IT solutions to optimize processes.
Computer systems analysts use their knowledge of computer systems to develop solutions to business problems. They research, test, and evaluate new technologies and software to ensure that computer systems can meet the organization's requirements and business needs.
Applications Analyst
Average Salary: Php 38,354 per month according to Indeed
In the digital world, application analysts play an integral role in ensuring that businesses function smoothly. They also assist with testing and implementation of new applications.
Application analysts handle the administration, monitoring, and maintenance of software infrastructures and applications. They identify and solve errors to ensure the safety and availability of data and applications.
What Skills do You Need in Computer Science?
From the start of their education, computer scientists are immersed in highly technical concepts. Their classes not only teach them about the inner workings of computers but also refine skills to support them in their future careers.
Regardless of the career path they choose, computer scientists need these skills:
Problem-solving
Analytical thinking
Critical thinking
Attention to detail
Creativity
Communication skills
With these skills as their foundation, graduates of Computer Science can easily learn how to switch careers within the field.
Build a Strong Educational Foundation with OEd
In a highly competitive field, students who know what career in Computer Science they want to pursue can better harness their education to its full extent and become globally competitive professionals.
As one of the pioneers of online education in the Philippines, OEd offers a comprehensive Computer Science curriculum that hones students' skills and knowledge to prepare them for the rigors of the tech industry.
If you want to know more about our programs, don't hesitate to contact us.