People who pursue a career in arts and sciences are known to follow their passions. Career paths are not set in stone which give anyone the freedom to create their own journey to success. Liberal arts and sciences degrees offer promising jobs, and this guide will help you explore those careers in arts and sciences and help you decide which path is right for you.
What You Can Take With Your Degree in Arts and Sciences
Taking up a degree in arts and sciences gives you the flexibility to take several different career paths. You have the opportunity to explore different areas and industries that you want to work in.
These are some career paths you can take with your arts and sciences degrees:
Editing and Writing
Human Resources
Advertising and Marketing
Arts and Designs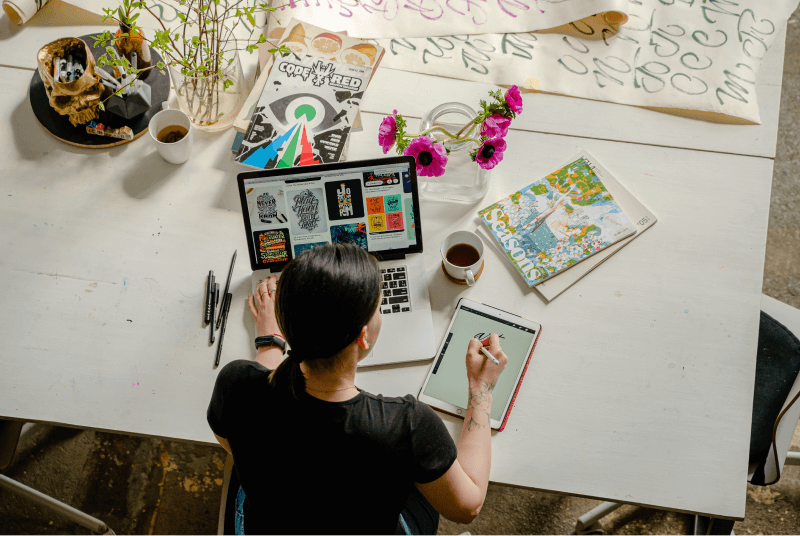 Editing and Writing
As one of the oldest forms of communication, writing has evolved over the years. Nowadays, in addition to the traditional hard and soft bound books, published works have come to include digital media such as e-books and audiobooks. Writers and editors can work in broadcast groups, corporations, educational organizations, nonprofits, and even in public relations.
Some professions related to writing and editing are:
Book Editors
Copywriters
Columnists
Editorial Assistants
Scriptwriters
Human Resources
This is a key component of businesses, corporations, and other organizations. It handles the screening, recruitment, training of newcomers, and employee relations. The benefits, compensation, and protection of employees are also under its care. Human resource must also be constantly updated with the labor and tax regulations and laws and make sure it is followed accordingly.
Advertising and Marketing
Advertising and marketing are essential for businesses and corporations to acquire profit. There are many different career opportunities in both advertising and marketing. These revolve around creating and implement strategies to connect, communicate and reach the target consumers by mean of promoting products or services.
Arts and Designs
Careers in these industries allow you to unleash your creativity and develop a portfolio that shows your uniqueness. Businesses, corporations, and organizations all need creative designs for posters, merchandise, or digital assets for their campaigns.
Arts and designs cover a great number of art forms. Some examples include:
Crafts
Fashion and Textile
Design
Film and Video
Music
Performing Arts
Now that you've learned some of the ways you can use an arts and sciences degree, you can explore some high-paying jobs you can consider.
5 Lucrative Arts and Sciences Jobs
To decide the right career path for you, you need to explore the available career opportunities in the job market. Check out our list of some of the most lucrative liberal arts and science jobs:
Psychologist
Human Resources Specialist
Graphic Designer/ Artist
Journalist
Writer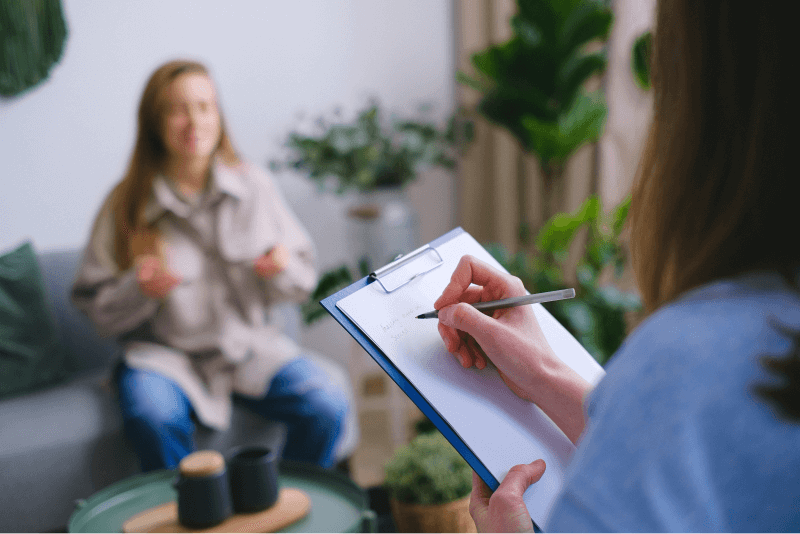 Psychologist
Job Description
Psychologists are health care professionals or researchers that study behavioral patterns. They can be employed as counselors, clinical psychologists, faculty, or research psychologists.
Licensed counselors and clinical psychologists provide counseling to a wide range of individuals with mental, emotional, and behavioral needs. On the other hand, research psychologists study behavioral patterns through testing and analysis to develop models of treatment.
To be a psychologist, you have to complete a degree on Bachelor of Arts Major in Psychology.
Qualities
Psychologists should be able to empathize and effectively communicate with other people. They should be able to gather, analyze and research data, as well as write their findings clearly.
Average Salary
Salaries for psychologists can vary drastically depending on multiple factors such as experience and location.
Human Resources Specialist
Job Description
This career is geared towards management and leadership of organizations. Human resource specialists coordinate with management to have better employee relations. They are tasked with recruitment, training, motivation, and retention of personnel.
Those who want to pursue this career can take up a degree in human resources or behavioral sciences. Some examples are:
Bachelor of Arts Major in Business Administration
Bachelor of Arts Major in Management
Qualities
These are some of the skills required as human resource specialist:
Attention to Detail and Organizational Skills
Problem-Solving Skills
Communication Skills
Interpersonal Skills
To be an HR specialist, you must be able to understand hiring needs, mediate workplace conflict, and organize company documents.
Average Salary
Those working for human resources can have varying salaries depending on their role and experience.
Graphic Designer/ Artist
Job Description
Graphic designers and artists develop the visual images needed by the company or organization. Many of these are for advertising and marketing. Some examples are magazines, brochures, and advertisements.
To pursue this career, you need to study multimedia arts or similar fields. These are some degree programs you should consider:
Bachelor of Arts Major in Graphic Design
Bachelor of Fine Arts
Qualities
Those who pursue this career need to be well-versed with the current social trends. They should be able to use designing software or even sketch for different promotional materials. Their aim is to add value to any publication while keeping them aesthetically pleasing.
Average Salary
Graphic designers and artists salaries can vastly differ depending on factors like experience, skills, and portfolio.
Journalist
Job Description
Journalists are expected to be independent sources of information. They should be transparent and verify information before reporting to the public.
Some of the primary duties of a journalist are the following:
Research and investigate reports
Write about current events, politics, business, and others relevant to the public
Educate and inform the public of pertinent news
To become a journalist, you can pursue communication degree programs. The following are some examples:
Bachelor of Arts in Journalism
Bachelor of Arts in Communication Research
Qualities
Journalists are held to a high esteem. This is why one must embody these essential qualities to be considered a good journalist:
Professionalism
Ethics and Discipline
Research and Investigative Skills
Writing and Communication Skills
Average Salary
Many factors can influence your salary as a journalist such as the news you cover, years of experience and level of seniority.
Writer
Job Description
Writers have the chance to explore different careers in different fields. These fields include advertising and marketing, education, business, and publishing. Each field offers a different path to one another.
These are some of the career opportunities as a writer:
Author
Content Writer
Marketing Writer
Technical Writer
These are some of the degree programs you can look into if you want to become a writer:
Bachelor of Arts in Creative Writing
Bachelor of Arts in Literature
Qualities
Writers strive to craft excellent content in whatever field they choose to work on. Here are some qualities of a compelling writer:
Creativity and Research Skills
Exceptional Vocabulary and Grammar Skills
Openness to change and new ideas
Average Salary
Writers can have very different salaries from one another. This depends on the industries they're in.
For example, a content writer has a salary within this range:
On the other hand, a script writer can have a salary within this range:
Exploring Arts and Sciences Careers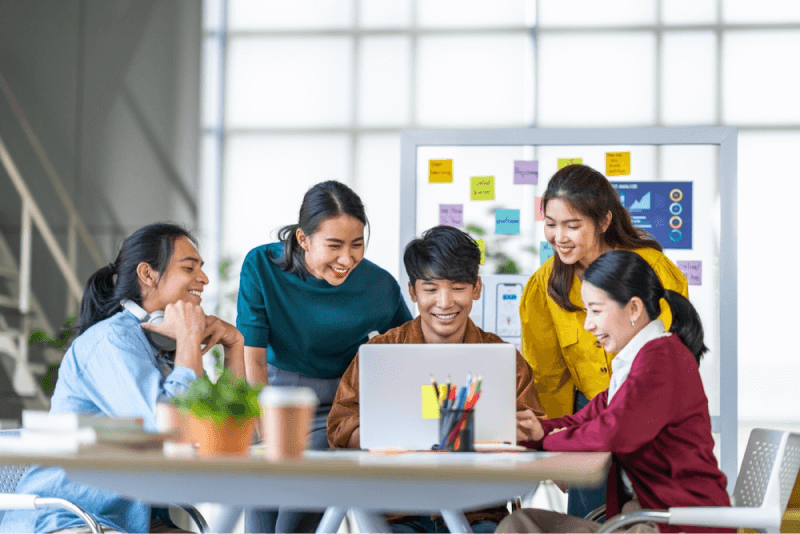 Majoring in arts and sciences prepare you for a wide variety of career opportunities. They help you master different skills such as:
Teamwork and Leadership Skills
Creative Thinking Skills
Critical Thinking Skills
Communication Skills
Project Management Skills
These develop you to become a well-rounded individual. They open opportunities not only for arts and sciences careers, but for any workplace.
Explore different choices available to you. This will help you decide what career path you really want to pursue. Learn about what careers to pursue and the opportunities not just for arts and science but for other fields as well.
Note: The average salaries on this article may vary and is used for educational purposes only.