As more brands and companies digitally transform, Information technology has become one of the most lucrative and in-demand trades in the Philippines.  By creating websites to designing mobile applications for enterprises, information technology graduates have their fair share of career opportunities in the Philippines and abroad. In fact, this demand is corroborated by numerous articles online. According to MoneyMax, careers in technology have consistently been among the highest-paying jobs in the Philippine market. Suppose you're an information technology student looking at the different jobs in technology you can pursue, or you're a professional looking to make a career change to IT, this article will help guide you make the right choice for you.
Top 6 Tech Industry Careers for IT Graduates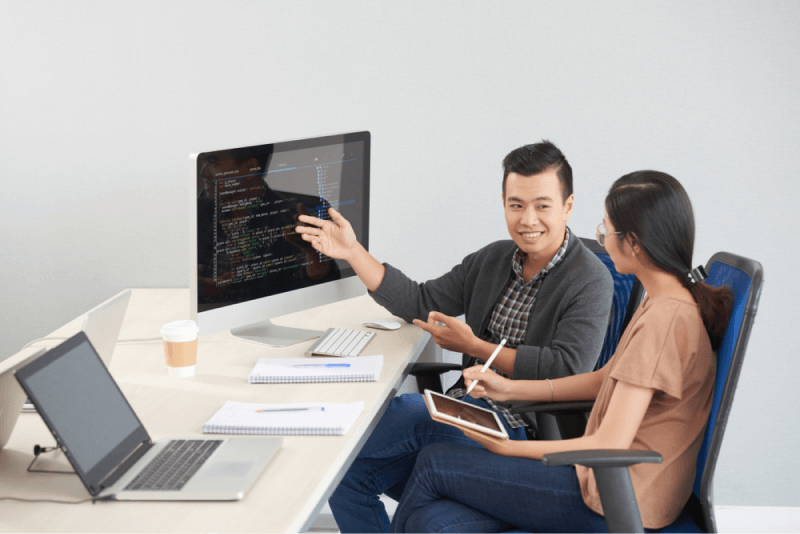 Due to the increasing use of technology in our everyday lives, companies are desperately searching for employees who have knowledge of information technology. Because IT graduates are well-prepared for a variety of tech industry careers, they have the ability to work in fields such as network and systems management, web development, and even cybersecurity. Here are some of the best career opportunities in technology that you should consider if you completed a Bachelor of Science in Information Technology:
Computer Programmer
Computer programmers are responsible for writing and testing code on computers. They must have a good understanding of computer architecture and programming languages, which are the basic building blocks for all types of software. Computer programmers are responsible for writing, testing, and debugging the code that makes up an application. They are involved with all aspects of the software development process – from analyzing user needs to designing and testing the final product.
A computer programmer's job is to translate the design or idea created, usually from software developers and engineers, into a working program by writing instructions for a computer to follow. Computer programmers typically specialize in one or more programming languages to cover certain programming features needed for different coding tasks. These languages include HTML, CSS, Python, Java, Javascript, C++, and C#.
Computer programmers might work on various types of projects during their careers in technology, but they are generally focused on one specialization or project. Some common types of projects include web design, video games, databases, and operating systems.
As for the average salary of computer programmers in the Philippines, you can expect monthly wages between PHP 20,000 to more than PHP 30,000 for beginner to mid-level job positions in tech. For senior computer programmers, you can approximately earn upwards from PHP 50,000.
Software Developer
Software developers are the backbone of the tech industry. They ensure that the program or software being designed meet the needs of its intended users. The responsibilities of a software developer vary depending on their employer and the type of software they are developing. Some developers may be tasked with designing, testing, maintaining, and upgrading existing software systems, while others will work on developing new applications from scratch.
Because software developers require a wide set of skills, this field is also one of the most complex careers to pursue in tech. The skills needed to be successful as a software developer vary depending on the specialization your job in tech require. In general, it is essential that you have strong analytical skills as well as knowledge of computer science or computer engineering.
In the Philippines, beginner to mid-level software developers, though it may vary for each company, can expect to earn between PHP 30,000 to 40,000 monthly, while associate-level software developers can earn up to PHP 80,000.
Database Administrator
Database administrators are a crucial part of the IT infrastructure. They are typically responsible for managing and maintaining the organization's databases. IT specialists and graduates need to be knowledgeable in many different areas if they're looking to specialize in this tech industry career. These include database design, database management, and data modeling. They must also be skilled in programming languages such as SQL and Java. Those looking to switch to this career in technology must have a deep understanding of how relational databases work and how to use SQL commands to manipulate them.
As for monthly earnings, experts looking to change into this career in technology can expect to be paid between PHP 30,000 to about PHP 70,000. However, this salary range will still vary depending on your skills, experience, and the responsibilities that you will need to fulfill in the database administrator job position.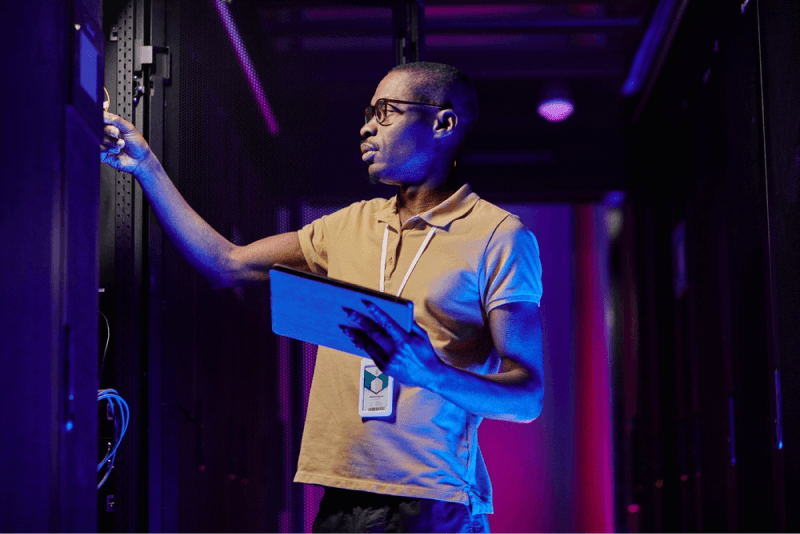 Network Administrator
A network administrator is responsible for maintaining the efficiency of the network. They are also responsible for installing and maintaining hardware, software, security, and performance. This career in technology can be very demanding because it requires knowledge of security, virtualization, and computer engineering.
The responsibilities of a network administrator include maintaining local area networks (LAN) and wide area networks (WAN) and the like, keeping them up to date to prevent malware and other malicious materials from entering your servers/computers. In addition, network administrators are usually responsible for configuring and managing computer networks and network equipment setup, installation, and maintenance.
Network administrators have many career opportunities in the tech industry. They can find jobs in various sectors like healthcare, finance, education, and government agencies. Depending on your skill level and your employer, if you're looking to pursue a career in technology through network administration, you expect to earn between PHP 30,000 to about PHP 45,000 for a beginner to a mid-level job position.
Information Security Analyst
A career in technology that specializes in information security entails protecting an organization's network and system. They use their expertise to identify vulnerabilities and protect information assets from unauthorized access, misuse, or disclosure. They monitor the security of computer systems and networks, develop, and implement policies that protect data, and work in teams with other IT professionals to ensure that all systems are secure.
Some of the most common responsibilities of specialists in this career in technology include performing vulnerability assessments, monitoring networks for threats, keeping up to date to latest security threats and maintaining software and applications for better online security on all company devices and networks.
In the Philippines, information security analysts can expect to be paid an average of PHP 45,000 and up, depending on employee experience and responsibilities. Due to the high demand for this job in IT, IT security experts can find better opportunities with some of the best enterprises and companies in the Philippine market.
Computer Systems Analyst
Computer systems analysts conduct research and analysis to improve the efficiency and effectiveness of computer systems. They analyze the needs of an organization or business, make recommendations for improvement, collect, and evaluate data, identify issues, and recommend solutions. Systems analysts may work with other IT professionals to implement their solutions.
Computer systems analysts (CSA) work in various industries and sectors. The career opportunities in this IT field are growing at a rapid pace as more and more companies are relying on technology for their operations. Due to this, many companies may offer competitive basic salary packages to welcome experts into their workforce. Today, computer systems analysts can expect monthly salaries of between PHP 30,000 to PHP 45,000.
Careers in Technology Offer Fulfilling Professional Paths
Technology is an ever-changing industry, continually evolving and changing how we live, work, and play. This is why careers in technology have developed alongside the technological advancements and needs of individuals, institutions, and enterprises. The demand for technology professionals is growing rapidly as technological innovation continues to accelerate. As a technology professional, you will be tasked with providing innovative solutions to complex challenges and making a difference in the world by solving technical problems.
Now, suppose you're planning to make a career shift to a technology-centered practice. In that case, you might have questions on how to shift your professional path, including how you can effectively juggle full-time work and full-time study or where you can pursue flexible online courses. Fortunately, OEd offers helpful information regarding these topics. Visit our website today and explore your professional options better.
Note: The average salaries on this article may vary and is used for educational purposes only.