Have you ever stopped and paused to wonder why did you choose a career in education? As one of the important and vital industries in any country, it really isn't surprising why many Filipinos decide to be a teacher, professor, tutor, or educator.
Whenever asked what children want to be when they grow up, surely there is one who will say that they would like to be a teacher when they grow up. Being a vital influence to the next generation whether that be during their early childhood or adolescence is a responsibility that should not be taken lightly
As a teacher or educator, you are responsible for shaping the minds of future generations and preparing them for the challenges of the real world. A career in education can be very rewarding, both personally and professionally.
Not only do you get to make a living, but you will also have the opportunity to make a positive impact on the lives of others. Improving the quality of education in your nation and helping shape the future of its citizens is a vocation that many willing educators welcome – albeit the challenges that come with it.
If you need an extra push to pursue a career in the education sector, or validate your decision to do so, then keep reading on.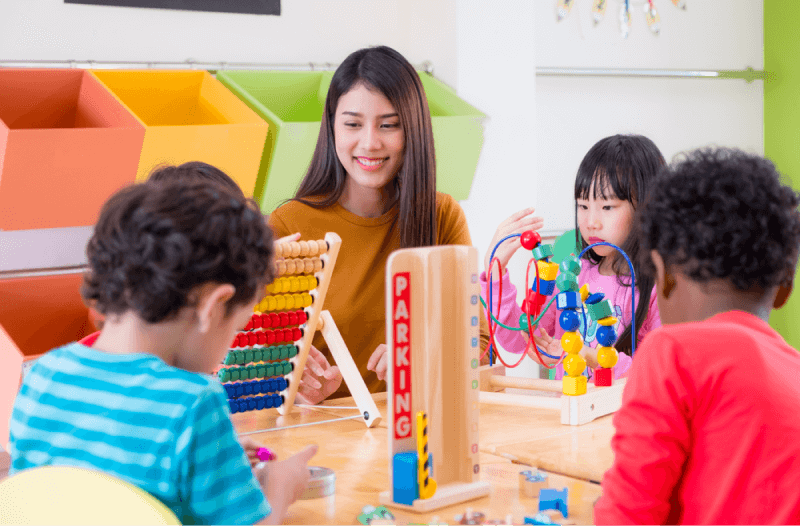 Reasons for Choosing a Career in Education
Seriously considering a career in education is admirable – if not laudable – and more often than not, the reasons for choosing to do so are hinged on hopeful, optimistic dreams. As opposed to a life of grandeur, there are many reasons to pursue a profession in the classroom, including the fact that it is a fulfilling and rewarding field.
Here are just some of the benefits of becoming an educator:
You can make a difference in the lives of students.
You can work anywhere in the world with this degree.
You can have a flexible schedule.
You can make a positive impact on society.
You can enjoy great job security and benefits packages.
You have the potential to earn a good salary.
Teaching is a stable and recession-proof career choice.
Teaching is a challenging and stimulating profession.
There are many opportunities for advancement in teaching.
In teaching, the learning is a continuous quest.
With these reasons in mind, many individuals are choosing to pursue a life after school by staying in school. And while the path to becoming an educator may seem daunting at first, know that there are many avenues you can take to make your dream a reality.
How to Pursue a Career in Education?
We understand how choosing one career path to focus on and excel in – such as teaching – can bring with it a bit of uncertainty. Especially when there are other flashy and lucrative careers to pursue, the nobility and prestige of being an educator can sometimes take the backseat.
However, many a teacher will tell you that there is no price to seeing former students grow up to be successful. Mist in their eyes, these students can remember, with much gratitude, who their favorite teachers were and view them as influential figures in shaping their character.
So, if a job in the education sector is truly for you, pursuing it requires conviction.
Here's how you can get started:
The first step in pursuing a career in education is deciding what level of education you would like to teach. There are many options available, including teaching at the elementary, secondary, or post-secondary level. You will also need to decide if you would like to specialize in a particular subject area or age group.


Once you have decided on the level and type of education you would like to pursue, the next step is to obtain the necessary qualifications. In most cases, this will require a minimum of a bachelor's degree in education from an accredited university.


Some careers in education may also require you to obtain a teaching license or certification. Depending on the country you are teaching in, the requirements for licensure or certification may vary.
In the Philippines, the process of becoming a licensed teacher is overseen by the Professional Regulation Commission (PRC). To be eligible for licensure, individuals must pass the Board Licensure Exam for Professional Teachers (BLEPT).
Advancing in the educational sector as a professional is also possible through postgraduate studies. There are many master's and doctorate programs available that can help you further specialize in your chosen field of study.
Here's How OEd Can Help
OEd, as a pioneering online school in the Philippines, offers a comprehensive range of education programs. We offer everything from short courses, senior high, and bachelor's degree to postgraduate education, and our programs are designed to help you succeed in your chosen field of study.
Our online academic programs are affordable and flexible, making it easy for you to reach your education goals while also managing other commitments.
We also offer a wide range of support services to help you succeed in your studies, including academic advising, tutoring, and career counseling.
Here's a list of our education programs:
If you're interested in discovering the best career opportunities in the education sector, feel free to contact us to learn more about our programs and how we can help you achieve your dreams.
But should you ever feel like teaching isn't for you, it's ok!
Here at OEd, we can help you with cross enrollment in the Philippines, so that you can still finish schooling on-time. Whether you're looking to take up a different course in OEd or elsewhere, we'll be there to support and provide you with all your academic needs and requirements.
Career Opportunities in Education
In the Philippines, there is a growing demand for qualified teachers in both the public and private sector. According to the Alliance of Concerned Teachers (ACT) Philippines, the country currently has a near-total of 30,000 teaching positions left vacant since 2016. And as schools gradually open and return to face-to-face classes, this demand for teaching positions can only grow in the coming years.
That being said, the demand for qualified teachers is not limited to the Philippines. According to the United Nations Educational, Scientific and Cultural Organization (UNESCO), the world needs around 69 million new educators by 2030.
This increase in demand is due to a number of factors, including population growth and the expansion of access to education.
With the demand for qualified teachers on the rise, there is an obvious opportunity here for young people looking to get into the teaching profession – much like you!
Here are some of the different careers in the education sector:
Teacher
School administrator
Education consultant
Educational researcher
Special education teacher
Online educator
English as a second language (ESL) teacher
Early childhood education teacher
Guidance counselor
School librarian
These are just some of the many career paths available in the field of pursuing academic excellence. On a global scale, basic education is a right that every citizen on earth needs to live a respectable life. Schools, universities, colleges, and other educational institutions will always need teachers.
If you're interested in pursuing a career in education, OEd can help you every step of the way.
Enroll today and be the teacher that you needed when you were still a student.
Note: The average salaries on this article may vary and is used for educational purposes only.