Choosing a degree to take after senior high can feel like a daunting choice to make at such a young age. If you are still figuring out what you want to do, don't worry! It's perfectly normal to feel nervous about a big decision that can define the path of your professional career for a long time to come. Business degrees are one of the most popular choices when it comes to undergraduate studies for its versatility in many careers and professional practice. This makes it a great choice for the business-minded, and a safe choice for the undecided.
Wherever you stand on this spectrum however, there are still several choices to be made when it comes to selecting a Bachelor's degree in business. Are you more interested in managing a company's brand or marketing campaign or be part of the business development department? Or perhaps you are more inclined to keep track of the company's finances as a practicing accountant? Maybe you want to learn all the business disciplines in the hopes that this will equip you to put a business of your own. Whatever you choose, we want to help make the process easier. If you are decided on pursuing business, read our quick guide to the different courses you can take before you make your final choice!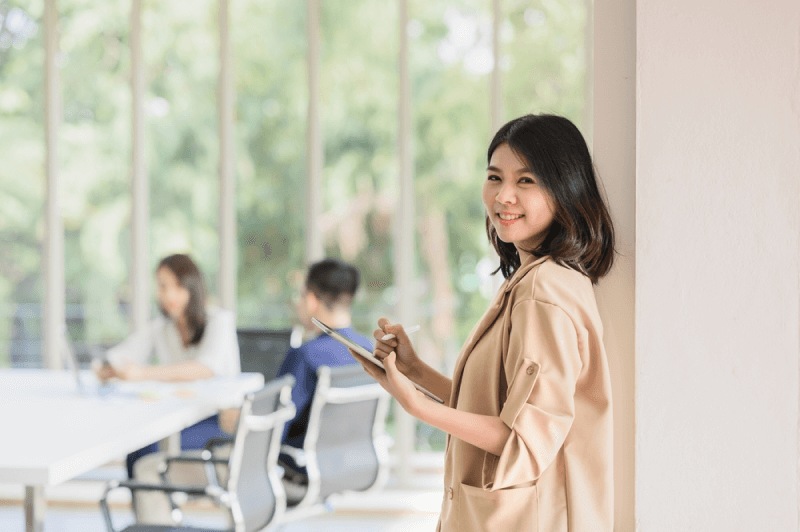 Real Estate Management
One of the most valuable and in-demand markets to tap into is real estate. A degree in real estate management entails gaining familiarity in different property laws in the Philippines and general trade while learning the different strategies and concepts for effective real estate marketing. Pursuing real estate management could lead to non-conventional and illustrious careers in sales, networking, and marketing that go beyond your usual 9 to 5.
If you want a future of being your own boss, helping Filipinos find their dream homes, and making meaningful connections in one of the most competitive and demanding industry in the Philippines, then consider taking a degree in real estate management!
Hospitality Management
The Philippines is well-known around the world for being a top tourist destination. Naturally, where there is tourism, there is a large demand for the hospitality industry. Whether you see yourself as the mind behind a bustling business in tourism such as travel agencies or luxury accommodations, or crave a career in providing peerless hospitality services, hospitality management can show you the ropes to a fun and dynamic path.
Look forward to illustrious careers of working as hoteliers, restauranteurs, and other mavericks in tourism and hospitality by taking hospitality management.
Marketing Management
Graduates of marketing management are the lifeblood behind some of the most competitive and compelling brands and ad agencies. Well-versed in the skills of marketing, market research, advertising, and public relations, students under this degree flourish in jobs that involve social engagement and communication. Whether it is engaging brands, facilitating corporate communication or enticing consumers to patronize a brand, marketing management graduates have some of the most diverse and exciting career paths ahead of them.
Management Information Systems
The common misconception people think when taking management information system is that it's all about programming. However, it is not only limited to that; there is more to it. Students under the program are taught to solve business strategy needs with the use of technology. A degree in management information systems provides you with analytical and management strategy skills to deal with complex information systems and improve the business' overall operations.
Management Information System graduates become the bridge between technology and business needs. With the use of their knowledge and skills, they can create, manage, and improve various information systems within the organization. Providing the best solution that will address the needs of managers, employees and even customers.
Human Resource Management
A strong human resources department is one of the core pillars in a healthy company culture. However, being a human resource management graduate is more than being a listening ear. The program trains its students to build critical thinking, communication skills and have a deep understanding of labor laws. HR professionals must be advocates for the employees and liaisons between the workforce and the management of the company.
Human Resource graduates can explore meaningful careers in recruitment, employee welfare, and leadership roles that create engaging and an in-depth company culture for the rest of the employees to enjoy.
Financial Management
Businesses are kept going by wise financial management. Financial management graduates are equipped to make informed and secure financial decisions that can spell the difference between a business' financial gain or financial ruin. The program teaches you valuable skills in research literacy, financial management, and analytical skills. Work illustrious careers in the country's top banks, financial departments, consulting firms, and broker firms as a financial management graduate!
Accountancy
Accountancy has been a long-standing career choice for many young Filipinos. As a prerequisite to a stable and prestigious job, the program provides intensive training for auditing and mathematics, as well as the necessary knowledge for honesty, ethics, and laws surrounding their trade. Pursuing a program in accountancy also entails passing a strict board exam for professional practice as an accountant. However, graduates of this course may also explore corporate careers in finance or opt to pursue further studies by taking accountancy as their prelaw of choice.
If any of these programs sound like a career you want to explore, consider enrolling in an online business Bachelor's degree to maximize your time management and go through your coursework efficiently and effectively. Browse the selection of online courses in OED Philippines!