Human Resource Management is a vital role in any company. They are not only in charge of recruitment and payroll but also of benefits, training, employee relations, and generally managing employees. Individuals interested in pursuing HRM will find plenty of potential human resource management careers to pursue.
Human resource management can be a fulfilling career with a wide range of options to match your personal interests.
A fulfilling career in Human Resources starts with a bachelor's degree. Here's how you can become an HR manager and what careers to pursue in the field.
What is HR Management?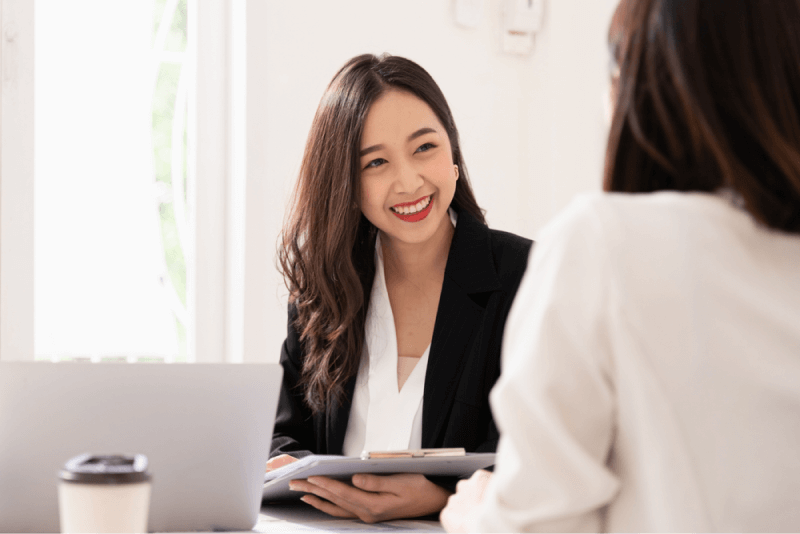 Human resource management is a multidisciplinary field. It applies psychology, management, communication, economics, and sociology to build teams and manage human capital.
Most of the work in HR revolves around maximizing the organization's investment in their human capital to allow them to achieve their goals. Thus, HRM is a vital function in any company, regardless of its size.
Human resource management includes the following responsibilities:
Job analysis
Recruitment
Hiring
Onboarding and training
Performance appraisal
Compensation and benefits
Ensuring employee engagement
Ensuring employee safety and welfare
Ensuring compliance with labor laws
In a larger organization, an HR department may be comprised of a team of HR specialists who are managed by an HR manager.
How to Become an HR Manager?
An HR manager is an HR practitioner with substantial experience in the field of human resource management. The HR manager oversees all functions of the HR department and manages the HR team. They are directly involved in planning and directing the administrative functions of an organization, so they often coordinate with executives.
With the prestige and salary that comes with being an HR manager, this is one of the most sought-after careers in human resource management. To become an HR manager, you'll need to get a bachelor's degree.
The best option is to acquire a human resource management bachelor's degree online. A degree in a similar field like Psychology or Management can also equip you to work in HRM.
After graduating, you may apply for an entry-level role. You may opt to work as an HR generalist, which means that you handle all HR functions. The goal is to acquire relevant work experience and master human resource management functions.
Gaining experience, which can include getting additional training, is one of the steps on how to be a human resource specialist, which will take you closer to the HR manager role. As an HR specialist, you can focus on a specific HR function, such as recruitment, training and development, compensation and benefits, or financial management.
After a few years as an HR specialist, you may become qualified to become an HR Manager. A master's degree along with other certifications may help accelerate your journey to becoming a manager, but they're not always necessary.
Nevertheless, if you're aiming for a managerial role, it would also help to demonstrate that you have the necessary skills and competencies. What are these skills and competencies you need to develop to qualify for HR manager?
Leadership skills
Decision-making skills
Mastery of HR functions
Communication skills
Relationship building
Career Opportunities in Human Resource Management
Starting a career in human resources is a smart move because the field is lucrative and stable. There are plenty of growth opportunities on top of a fulfilling and rewarding role. Here are career opportunities you can explore in the field of HRM:
General HR Practitioner
General HR Practitioners function as all-arounder for their companies. They are responsible for recruitment, training, compensation and benefits, records management, and employee relations.
While for some companies, this is an entry-level role, this can be a career path, too. Small- to medium-sized companies typically hire HR generalists to cover all HR functions.
HR Specialist
As an HR Specialist, you are required to choose a specialization. As a specialist, you will be responsible for all the necessary tasks and ensuring that the organization complies with all laws and remains competitive.
For example, a Compensation and Benefits Specialist manages the organization's salary administration policies and creates compensation plans for various roles. They will research the labor market to make sure that compensation and benefits packages are competitive.
Training Manager
Training Managers manage the training curriculum for all employees in the organization as well as manage a team of Training Specialists or Coordinators. Part of the role of a training manager is to manage the resources for materials, instructions, venues, and so on, and ensure that all employees get sufficient training.
Employee Relations Manager
Large companies often have a team dedicated to managing employee relations. Employee relations managers manage a team of employee relations specialists who will be addressing employee grievances and resolve conflicts between employees.
Employee relations managers shape policies that foster equal treatment of all employees, professional behavior, and a positive work environment. They also help conduct investigations regarding conflicts and other issues.
Benefits Manager
Benefits managers design and administer the organization's benefits package based on employee needs and benefits package trends. They manage and negotiate health and life insurance plans, retirement options, and wellness programs, as well as other additional benefits like tuition assistance and childcare assistance.
HR Consultant
Not all human resource management careers require full-time work. Many HR professionals and retirees pursue careers as HR consultants. An HR consultant provides guidance to companies in setting up policies, arranging team structures and job descriptions, and planning benefits and compensation.
This HRM career is most suitable for HR practitioners with at least 15 years of experience in the field.
Human Resources Manager
Human resources managers oversee the Human Resources Department and all its functions. Apart from managing other HR practitioners, they also plan and coordinate policies and programs that impact employees' experience.
HR Managers have extensive knowledge and experience in the field to direct the organization toward better HR practices.
Prepare for a Career in HR with OEd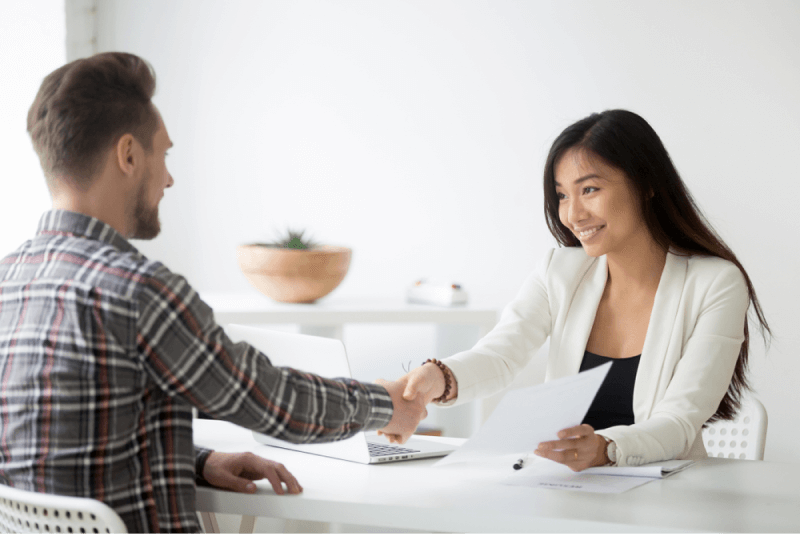 If you're planning on taking up Human Resources Management, you can look forward to a rewarding career. There are numerous human resources career opportunities to explore, including HR manager, wherein you can have a positive impact on workers' professional lives.
With a strong educational background from the premier online university in the Philippines, you can choose any career direction that will lead to a rewarding professional life.
Is Human Resource Management the right course for you? Don't hesitate to ask us any questions. Send us a message today.