Brands rely on marketing professionals to help improve their position in the market through strategies to promote a business's products or services and communicate their values. To become a marketing professional, you need business acumen, technical marketing skills, and creativity.
Are you interested in pursuing a career in marketing? Then, you're on the right path. In this article, we'll talk about what a marketing professional does, what skills you need, and how you can become one.
What is a Marketing Professional and What Do They Do?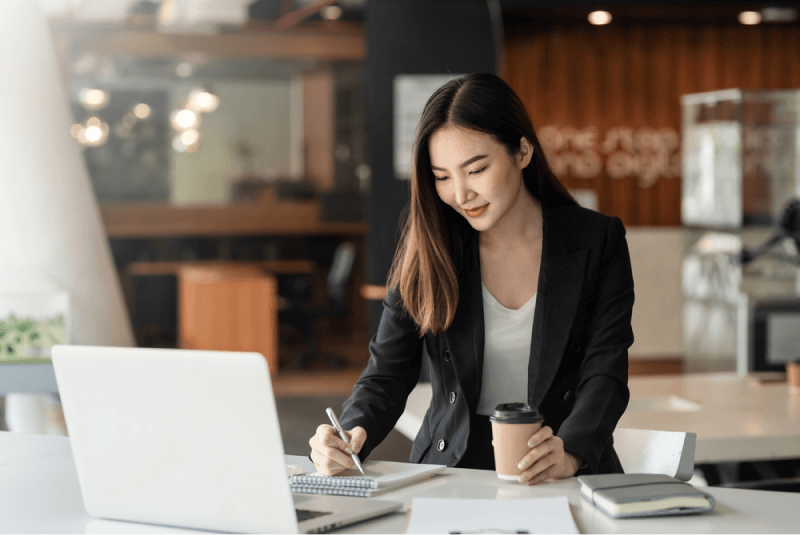 Marketing is a multi-faceted industry – there are different fields of marketing and numerous roles within each subfield. A marketing specialist is one of the many roles you can take on in the field.
A marketing specialist develops strategies to promote a brand or their products or services. They promote brand awareness and strengthen the brand's reputation. They do this by brainstorming ideas for marketing campaigns, branding messages, and sales representations, as well as managing social media accounts and planning events like trade shows.
Evidently, this role requires creativity and organization. But to succeed in those tasks, you also need to conduct market research, analyze data from data analytics tools, and conduct competitive analysis. With such a wide range of responsibilities, no two days will be the same if you pursue a career as a marketing specialist.
Marketing professionals need a wide range of skills to help their organization stand out in the competitive market of the 21st century.
Why Become a Marketing Specialist?
For those asking, "What business degree should I get?"
You should consider the type of responsibilities you see yourself doing. If you want a job that balances technical business elements with creativity and innovation, you will likely find marketing an exciting field.
Marketing is vital to businesses everywhere, so you will find an abundance of opportunities after you graduate. Furthermore, the field is constantly growing, so there is always something new to learn.
How to Become a Marketing Professional?
If you want to work as a marketing specialist, follow these steps: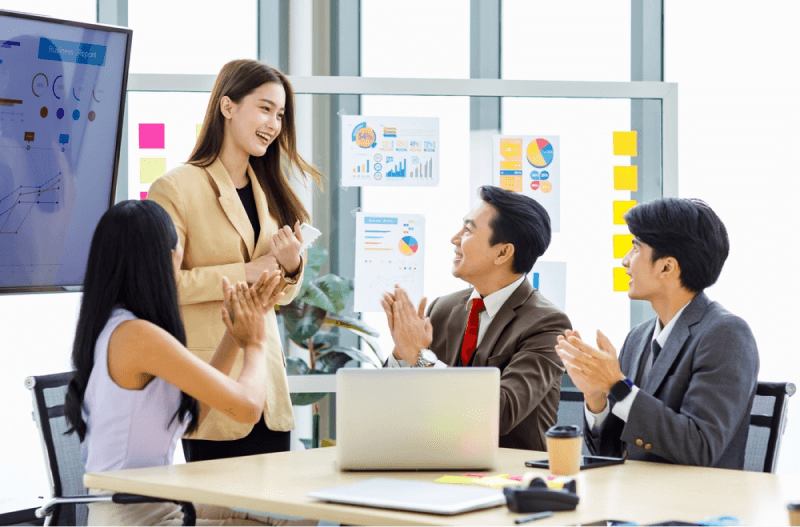 Get a Degree in Marketing
Before you can work as a marketing professional, you need a Bachelor's Degree in Marketing Management. In this course, you'll learn about the basics of marketing as well as develop the skills to perform marketing roles.
Getting a degree is a necessary step so you'll understand theories and strategies for developing marketing campaigns and be able to apply them to your company or client.
Given the rapidly changing nature of marketing, it's important for students to select an educational institution that stays updated on the latest developments in the field.
Your education should prepare you to work in marketing right after graduating – that means learning all the concepts and skills necessary in the workplace. So, be sure to select the right academic program.
Gain Experience Through Internships
Before you graduate, you will likely be asked to work a number of hours as an intern. An internship program is an opportunity to see exactly what marketing specialists do.
Make the best of this experience by applying to a company with a reputable marketing department. You may also consider applying to a well-respected marketing agency that specializes in a field of marketing you are interested in.
Apart from your academic performance, your internship experience can help you land a marketing specialist role after college.
A strong internship program should allow you to support various marketing campaigns so you can learn about different aspects of marketing. The hours you spend at the company should allow you to apply the things you learned from college to a real campaign.
Enhance Your Skills
As you become more familiar with marketing, you will see that there are a lot of things to learn. Supplement what you have learned from college and your internship with professional certifications for specific skills, such as using industry-related marketing tools.
For example, if you want to work in digital marketing, you may benefit from getting a Google Analytics certification.
These certifications will boost your resume as they are proof that you possess relevant skills. Thus, they can help you stand out against other candidates.
It is important to note that it is best to continue enhancing your skills well into your career. You may have gained work experience, but there may be new approaches and technologies worth learning.
Apply for Marketing Specialist Jobs
You may apply for marketing specialist job openings as soon as you graduate. Be sure to optimize your resume, highlighting the skills and experiences you have acquired.
At first, you will likely qualify for entry-level jobs. But, as you gain experience and additional qualifications, you will surely climb your way up the corporate ladder.
Maximize the opportunity to work as a marketing specialist by choosing the right job related to your interested marketing niche. Take advantage of learning opportunities, such as training sessions and feedback, and apply what you have learned to your projects to see yourself grow as a marketing specialist.
What Skills Do You Need to Be a Marketing Professional?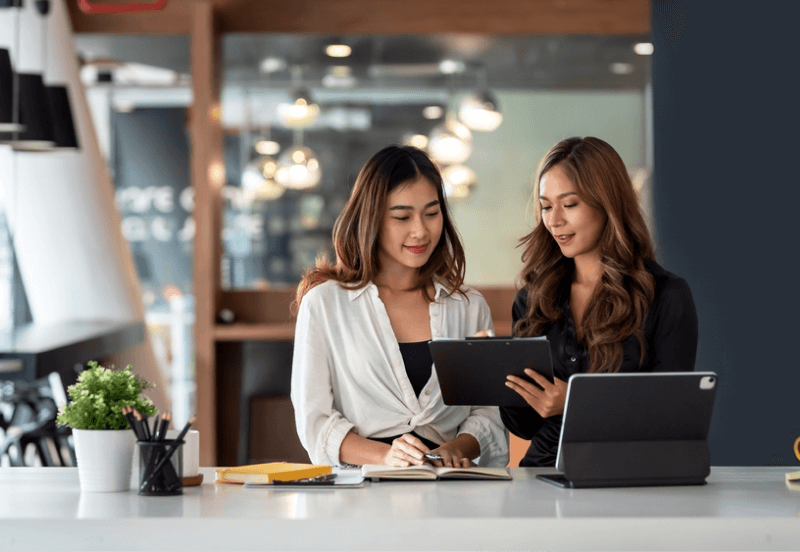 As a marketing professional, you'll collaborate with people as much as you'll research and analyze data on your own. As such, you are expected to have both hard skills – which are specific to the technical needs of a role — and soft skills which complement your technical competencies.
Most employers look for a marketing specialist who can help them research and understand the market and develop strategies for marketing campaigns. To do these, you'll need these basic skills:
Data analysis
Research skills
Social media marketing
Website management
Communication skills
Problem solving
Attention to detail
Become a Marketing Professional with OEd
If you want to work in the fast-paced, competitive industry of marketing, you need a strong educational foundation that will shape you holistically.
With OEd's online education, you earn your BSBA in Marketing Management and start on your path toward a fulfilling career. With quality education to get you started, it will surely be easier to follow these steps toward becoming a successful marketing specialist.
You can learn more about OEd's curriculum at our website or send us a message to get direct answers to any of your questions.