In today's competitive business landscape, marketing plays a pivotal role in driving growth for organizations. Marketing, as a field, constantly evolves, adapting new technologies and formats. As a result, not only is there a continuous demand for marketing professionals, but newer skills and careers have also emerged.
If you're considering a Bachelor's Degree in Marketing Management, here are 16 marketing career opportunities you can explore in the near future.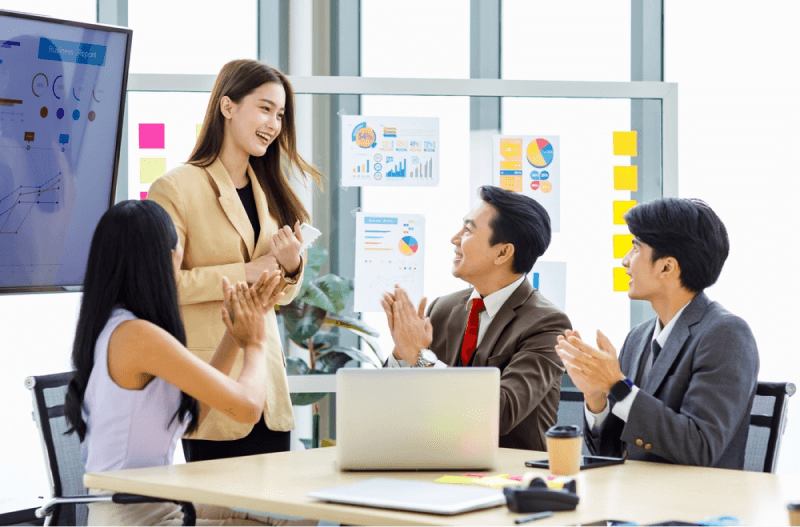 What is Marketing?
Marketing is the field that is concerned with the strategic promotion and selling of products or services to a target audience. Marketing encompasses various activities, including market research, product development, pricing, advertising, public relations, branding, and customer relationship management. Many of these tasks revolve around understanding the customers' needs and wants, creating compelling value propositions, and effectively communicating these value propositions to customers.
Nowadays, marketing professionals use a wide range of tools and techniques to achieve their goals. They leverage market data and insights to develop strategies and create compelling messaging and visuals. They also use digital platforms and traditional channels to engage their target audience and increase conversions.
The field of marketing is further divided into specialization areas, which emerged along with new strategies and platforms. Nowadays, marketing professionals may choose between digital marketing, content marketing, social media marketing, search engine marketing, product marketing, brand management, email marketing, and influencer marketing.
While different areas have unique practices, they have similar goals of engaging with the target audience and require similar skills.
Necessary Skills in Marketing
Marketing combines hard sciences and humanities, so many careers in this field require skills from both fields. What skills do you need to become a successful marketing professional? Here are foundational skills that will help you:
Analytical skills
Communication skills
Research
Problem-solving
Creativity
Most, if not all, companies, regardless of the industry, need marketing to get their products or services in front of their target audience. As a result, marketing professionals have countless job opportunities.
What are Career Opportunities in Marketing?
Are you thinking of joining the world of marketing and advertising? Here are 16 potential career opportunities marketing graduates can pursue: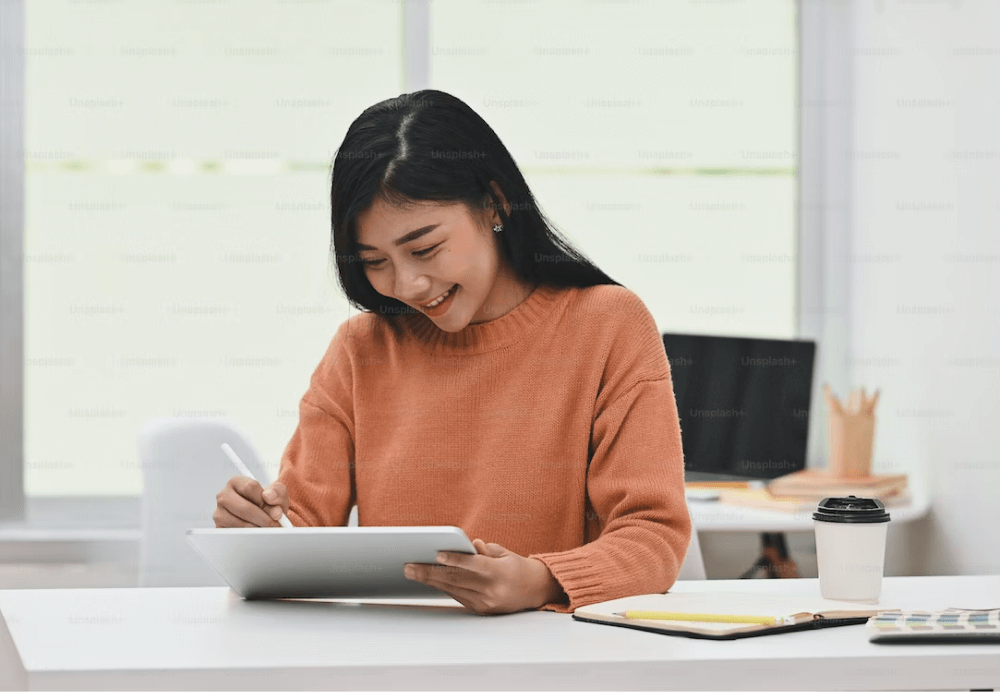 1. Market Research Analyst
A market research analyst is responsible for collecting, analyzing, and interpreting data to gain insights into market trends, consumer behavior, and campaign performance. Marketing analysts use various research methods like surveys, focus groups, and data analytics tools. With the information they gather, marketing analysts generate reports and make recommendations based on their findings, helping businesses make data-driven decisions.
2. Marketing Assistant
A marketing assistant supports a marketing team in implementing marketing campaigns, conducting market research, and tracking and analyzing performance metrics. This role requires a strong understanding of marketing principles and a working knowledge of the various tools used in marketing.
3. Digital Marketing Specialist
A digital marketing specialist focuses on the strategic use of digital platforms to promote a company's product or services. They develop and implement digital marketing strategies that encompass various tactics like search engine optimization (SEO), pay-per-click advertising (PPC), social media marketing, e-mail marketing, and content marketing.
4. Content Marketer
Content marketers strategize, create, and distribute valuable and relevant content to attract and engage target audiences. They develop content strategies, identify target personas, and create compelling content for various platforms like websites, blogs, social media, videos, and podcasts.
They also track metrics to inform them of the campaign's performance, which they use to shape their strategies. Thus, content marketers need to be familiar with analytics tools and have strong analytical and critical thinking skills.
5. Marketing Copywriter
Marketing copywriters or content writers focus on writing informative, entertaining, and educational content that aligns with what the target audience needs, ultimately helping drive brand awareness, credibility, customer loyalty, and conversions. They write blogs, web copy, print ads, instructional content, e-mails, video scripts, and so on.
Marketing copywriters need strong writing skills and knowledge of marketing strategies like SEO to produce engaging content.
6. Content Creator
Content creation is one of the newer careers in marketing, emerging primarily after the rise of social media.
A content creator generates creative and compelling content across various media, such as blogs, videos, infographics, and visuals. They may work individually or as part of a team. They collaborate with brands' marketing teams to produce engaging and shareable content that aligns with brand messaging and objectives to build community engagement.
Content creators possess strong storytelling skills and the ability to adapt content to different channels and audiences.
7. Social Media Marketing Coordinator
Social media marketing coordinators manage an organization's or brand's presence on various social media platforms. They develop social media strategies, create and curate content, schedule posts, monitor conversations, and analyze performance metrics.
Social media marketing coordinators possess a strong understanding of different social media platforms, trends, and audience behavior. They play a critical role in building brand awareness, engaging with customers, and overall fostering a positive brand image.
8. SEO Specialist
An SEO specialist works in digital marketing, with a focus on websites. They are responsible for improving a website's visibility and ranking in search engine results pages. They conduct keyword research, optimize content, and implement SEO strategies to encourage audiences to visit the company's website.
SEO is a data-driven field, which means that SEO specialists track and analyze performance metrics and trends to inform their strategies. These marketing professionals also stay up to date with search engine algorithms and ever-changing industry best practices to drive organic traffic and increase their company's website's impression.
9. Product Marketer
A product marketer positions and promotes a company's products or services in the market. They conduct market research to identify target audiences, create product messaging, and collaborate with product creators and designers to ensure successful product launches.
Product marketers conduct competitive analyses and leverage their insights to develop effective marketing campaigns. Thus, those with bachelor's degrees in business can also thrive in this career path.
10. Event Marketer
Event marketers typically work in B2B companies where company-run events are used to maintain relationships with customers. Event marketers organize and set up the events, as well as organize the marketing campaign that will help engage with the brand's target audience.
Those who want to pursue a career in event marketing need strong negotiation and organizational skills on top of their knowledge of marketing strategies.
11. Public Relations Manager
A public relations manager is responsible for managing an organization's communication and relationship with the public. They communicate with media outlets, investors, customers, and the general public.
Using their expertise in strategic communication, relationship-building, and crisis management, they develop and implement PR strategies, handle crisis communications, and cultivate brand reputation. They are pivotal in helping shape a positive brand image.
12. Ecommerce Marketing Specialist
With the popularity of online shopping, ecommerce marketing has become a lucrative field as well. Ecommerce marketing specialists help businesses set up and maintain their online stores. These professionals employ marketing strategies to improve user experience and entice users to buy the products.
13. Global Marketing Manager
Multinational brands require global marketing managers to plan and implement marketing and advertising campaigns across various regions. These marketing professionals are responsible for promoting the brand to international markets, ensuring that ad campaigns adapt to regional tastes.
14. Brand Manager
Brand managers are mainly in charge of developing and maintaining a strong brand identity. They conduct market research, create brand strategies, manage brand positioning, oversee brand communication across different platforms, and track performance metrics to ensure that goals and objectives are met.
These professionals team up with creative teams, stakeholders, and even marketing agencies to ensure brand consistency across marketing campaigns.
15. Graphic Designer
Graphic design is another crucial role in the world of marketing. They are responsible for creating visuals for both digital and print marketing campaigns.
Graphic designers use design elements to establish brand identity and communicate their message. To work in graphic design, professionals need to be proficient in various programs like Photoshop, InDesign, Illustrator, and so on.
16. Advertising Sales Director
Another potential career within advertising agencies is the Advertising Sales Director who builds relationships with new clients. They develop budgets, proposals, and projections for campaigns. The director also oversees the creation of advertisements to ensure consistent branding and identifies strategic media channels for the effective placement of promotional materials.
Be Equipped for Any Marketing Career with OEd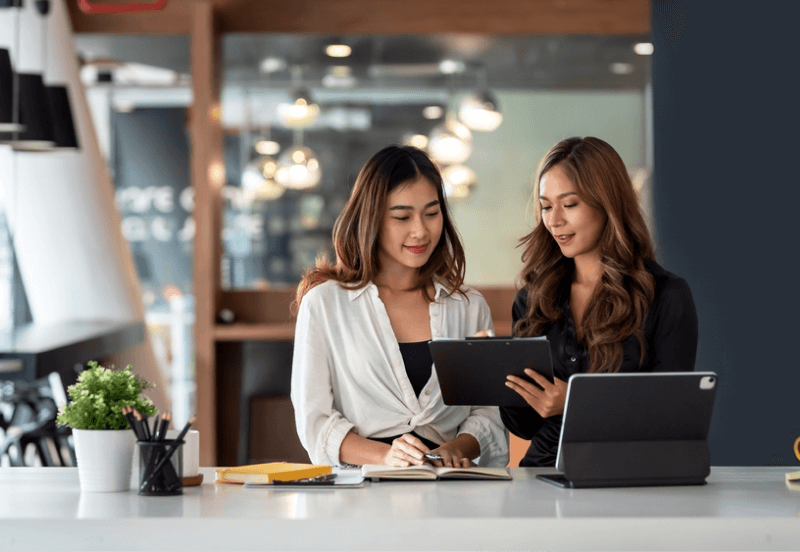 Studying marketing will equip you with a combination of technical skills, analytical skills, and creative thinking skills. Quality online education from OEd will prepare you for a flourishing career in the field of marketing.
With numerous career opportunities for marketing graduates, a degree in marketing can be a worthwhile investment for individuals who like the challenge of bringing together numbers and creativity to convey a brand's message.
Send us a message to learn how our Marketing Management program can prepare you for a future in marketing.