As an industry, Human Resources covers all aspects of professional life — recruitment, training, compensation and benefits, organizational culture, and employer-employee relationships. What HR specialists do is vital to any organization.
So, if you're looking to start a career in business, HR may be the path for you. Keep on reading to understand what it means to be an HR specialist and what you need to do to become one.
What is an HR Specialist?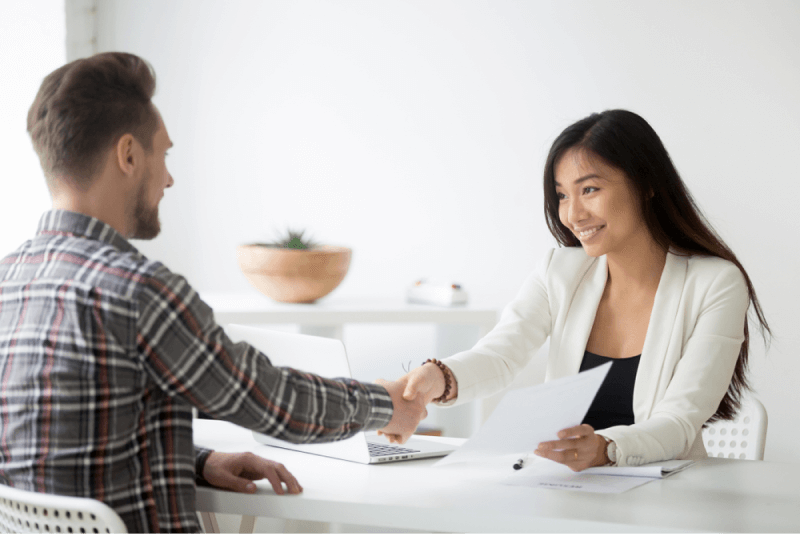 Human Resources handles the life cycle of every employee in an organization. HR professionals reconcile business goals with the needs of employees, making sure that employees remain satisfied and are growing in their roles.
Human Resources covers recruitment, compensation and benefits packages, training and development, organizational culture, as well as financial management. With such a wide breadth of functions, HR specialists focus on one aspect to become an expert in.
Thus, an HR specialist starts with a general practice that can narrow down as they gain more experience and go through training.
What Does an HR Specialist Do?
As an HR Specialist, your roles and responsibilities will vary depending on your chosen focus. Here are the HR specializations you can choose from:
Recruitment
In this specialization, the HR specialist's role revolves around developing a talent acquisition scheme for the company and sourcing talent for open positions.
Compensation and Benefits
An HR professional with this specialization helps companies determine the optimal compensation and benefits package for their employees. They analyze historical financial performance, projected financial performance, and industry trends to create a competitive compensation package.
Training and Development
Specializing in training and development means that you'll focus on developing training programs to help organizations train employees effectively.
Financial Management
HR specialists for financial management manage the company's budget for human resources. The role involves working with leadership on budget allocation, maintaining financial documents, creating financial reports, and ensuring compliance with local financial regulations.
Human Resource Manager
Human resource managers work with leadership to establish HR-related policies and strategies that align with company objectives. They help evaluate and improve employee retention strategies such as compensation and benefits packages and upskilling. HR specialists take on different, interconnected roles in an organization. However, at the end of the day, their role is to establish a positive organizational culture that benefits both the employer and the employee.
How to be an HR Specialist?
So, you want to be an HR specialist. Where should you start? What are the steps toward becoming a Human Resource Specialist?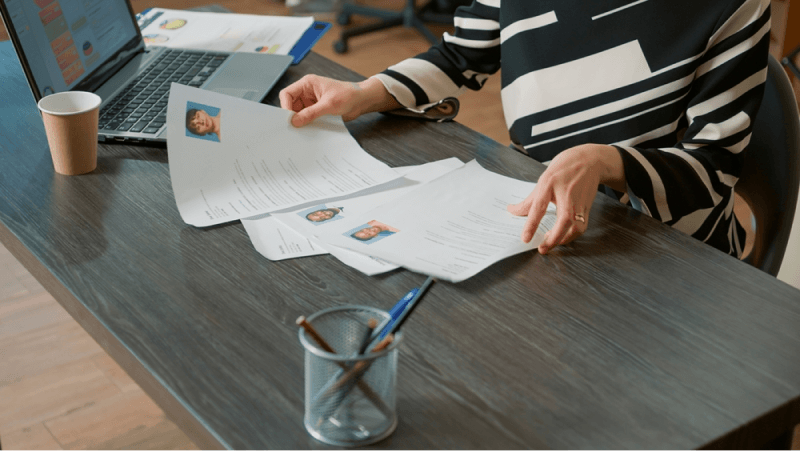 Get a Bachelor's Degree in HR
The road to becoming an HR specialist starts with a strong education. An online Bachelor's Degree in Human Resource Management will help you acquire the knowledge and skills crucial to your target HR specialization.
Although, it is worth noting that a bachelor's degree will give you foundational knowledge and skills that will allow you to qualify for an entry-level HR role. You can, then, hone your foundational skills through work experience and further studies to scale up into an HR specialist.
Other bachelor's degrees, such as Psychology, Business Administration, and Financial Management, may be able to develop skills relevant to Human Resources. They are a feasible option as well for those interested in becoming an HR specialist.
Master Relevant Skills
Getting a bachelor's degree is only the first step to becoming an HR specialist. You need to develop your skills after graduation.
This may mean becoming familiar with relevant laws and regulations in your organization's industry or simply acquiring the niche competencies your selected specialization requires.
If your organization has set up a training program for various specializations, you should take advantage of that. Alternatively, you may enroll in an online academic program for your specialization.
If you want to become an HR specialist, you need to embrace continuous learning. The knowledge and skills you acquired in college are only the foundation. You'll need to grow that with niche knowledge and skills.
Pursue an Internship
Internships are typically integrated into undergraduate degree programs to allow students to experience the real responsibilities of working in a professional setting.
For aspiring HR specialists, an internship is an opportunity to understand and experience what an HR specialist does. Some students use their internship as an opportunity to test the waters in different specializations.
However, if you're sure about your specialization, an internship is a great opportunity to earn the experience you need to enter a specialist role after graduating. Target an internship opportunity that can give you the necessary competencies for your selected specialization.
An internship is also an opportunity to develop practical skills under the supervision of someone who works in the field. This experience can guide you through your path toward a career in HR.
Seek Employment
Most HR specialist roles require years of experience in the specialization. While you may be able to leverage your internship experience to qualify for an HR specialist role, it is more common for fresh graduates to be employed as HR associates or HR assistants.
In this role, you'll handle day-to-day HR processes, which will expose you to different aspects of human resources. Use this time to master the skills you need for your targeted specialization.
Once you have sufficient experience — typically at least three years of experience — you may apply for an HR specialist role.
Pursue Professional Development
Throughout your career, it's important to continue pursuing professional development — from your entry-level job to your HR specialist role.
While working as an HR associate, attend courses or training sessions that will hone your skills further. If possible, consider taking up a master's degree. These additions to your resume will help you qualify for an HR specialist role faster.
Continue pursuing professional development even after you have landed an HR specialist role, because Human Resources is a field that has a lot of challenges and plenty of room for growth. As business organizations continue to develop, it can be expected that the HR industry, along with its processes, will also continue to evolve.
What Skills Do You Need to Become an HR Specialist?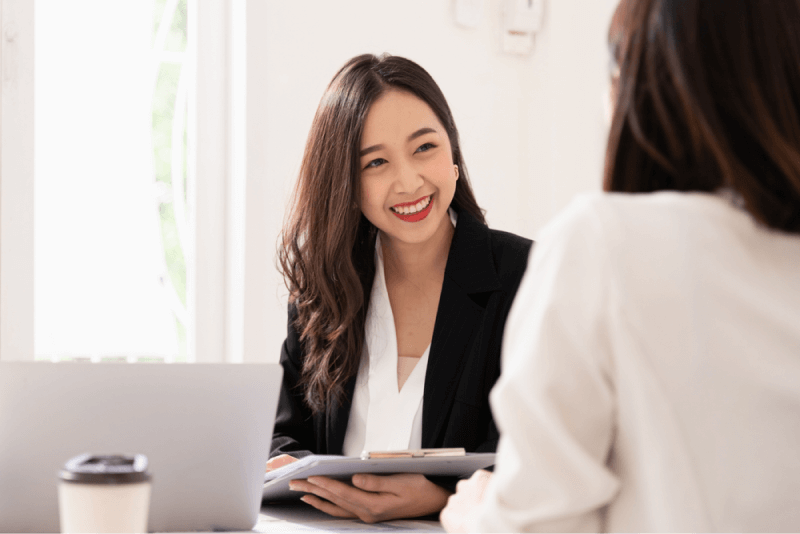 The value an HR specialist offers to an organization is their knowledge and skills, which have been refined for a specific area of human resources. Thus, becoming an HR specialist means mastering a set of skills that will help you perform your role in the organization.
Regardless of your specialization, the field of human resources involves a lot of collaboration, communication, research, and problem-solving. While you'll be expected to learn skills that are integral to your niche, there are a few skills that all HR specialists must possess. These are:
Communication
Interpersonal skills
Conflict management
Organization skills
Problem-solving skills
The Road to Becoming an HR Specialist Starts at OEd
There's a lot in store for you as an HR specialist. Start your journey toward human resource specialization with OEd, your online university in the Philippines that offers quality, flexible, and affordable education that's within reach of all aspiring HR specialists.
To learn more about our Human Resource Management course, don't hesitate to leave us a message.