Deciding to take your masters is always a big decision. The importance of a master's degree lies in its role of being the gateway to several additional opportunities, especially in terms of career advancement in the workplace. However, taking on a master's degree is no easy feat– especially for full-time professionals working 9 to 5 jobs. Nevertheless, many Filipinos still see the hustle to be well worth it in exchange for the opportunities that lie in store.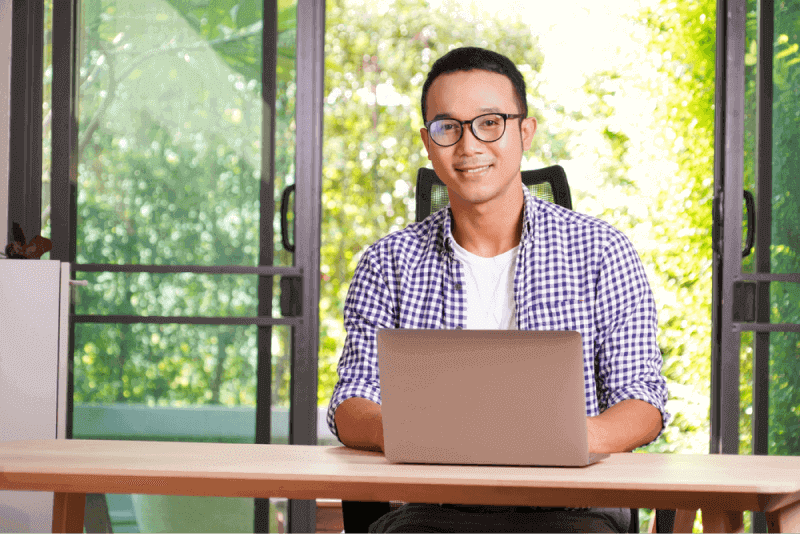 Why is a Master's Degree Important?
A master's degree can provide you with much-needed credibility, knowledge, and technical know-how. All of which can potentially provide you with some useful authority in the industry, and it can even put you in the position for a raise or a promotion. By putting in the hard work for a master's degree, you also stand to improve your quality of life and professional standing.
Why Take Online Masters?
With so many responsibilities, such our livelihoods, our families, and even our day-to-day errands to worry about, pursuing further studies seems like an impossible task to add to such a full plate. Because of this, many Filipinos have opted to take a practical approach that does not compromise on the caliber of their education. Studying masters online bridges the gap between many of the limitations that hinder hopeful working professionals from pursuing further studies. An online education is a unique, catchall solution that empowers full-time employees to take their education (and their career!) by the reins. Here are 8 reasons why you should take an online master's course!
1. Study from Home or On the Go
One great reason why taking online masters is an advantageous move is because of the flexibility it provides you in terms of your location. Conventional face-to-face classes would require you to travel to your classroom which can cost you valuable time you could spend resting or bonding with your loved ones. An online masteral in the Philippines allows you to play it smart and spend your break times in the office pantry or at a cafe studying course material, or wind down from the comfort of your home after your shift by getting some readings done. With online masters courses, you can uproot your classroom and take it anywhere conducive or convenient for you.
2. Career Advancement that Won't Sacrifice Your Career
Many professionals worry about pursuing masters because they fear that it will shift their focus away from their career. This becomes a circular problem that hinders many gifted professionals from getting the edge they need to pursue valuable job opportunities and coveted promotions. Because they cannot earn the knowledge and technical expertise for their field by pursuing their masters, they cannot land the promotions they dream of. By studying masters online, you won't have to choose between focusing on your career or your education since you will have better control over your study time.
3. Learn in the Digital Classroom and On the Job
For highly technical degrees like business administration or IT, learning from your coursework is just as learning on the job. In juggling both your day job and your online masterals, you can pick up valuable lessons from your modules and put them to practice at work to test them out. Impress both your online professors as well as your workplace colleagues with the real-life knowledge you stand to gain from your practical applications by taking an online MBA or an online MA in IT.
4. Save on Expenses
Traditional schooling involves higher expenses to account for, such as miscellaneous fees, library fees, and lab fees among others. On top of this, you would have to account for expenses such as transportation, or even food and living arrangements if you plan to relocate somewhere closer to your school to prevent absences and tardiness. A great reason why an online education is a prime choice for working professionals is because of how much you can save—from its more affordable tuition fee of roughly Php 22,000 a semester to the number of additional expenses that you can cut back on. Earn your degree without having to worry about earning enough money just to attend class regularly.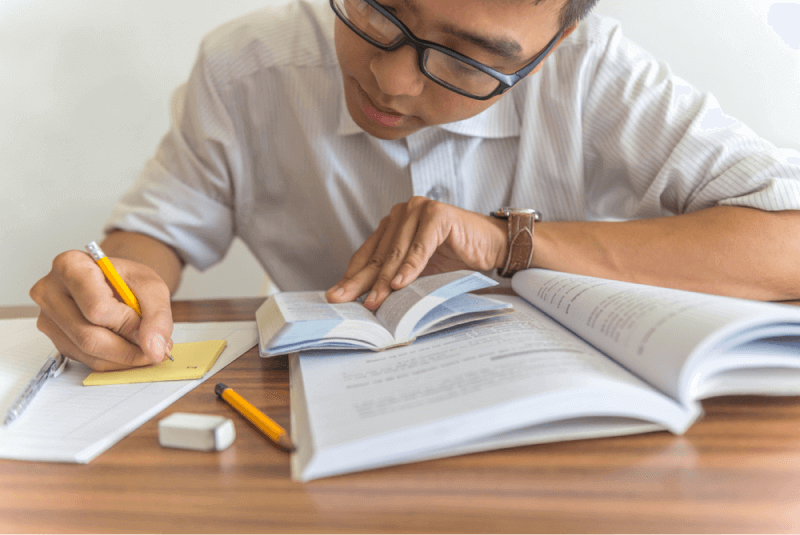 5. Say Goodbye to Travel Time
At least for attending classes. Traffic in the Philippines is bad enough trying to get to work at morning rush hour, but most conventional master's classes take place after working hours at around seven in the evening. Imagine clocking out at six only to endure grueling traffic and miss your class. With online masters, you have no reason to worry about earning absences since you can simply head home and get to work on your course requirements.
6. Focused Learning
An online masters course allows you to really take the reins on your educational pursuits. This also means that you have the freedom to create the most conducive working conditions for yourself. If you have always found classroom settings too noisy or chaotic to get any meaningful work done, then you can create a learning environment specially geared towards your needs and learning style for maximum focus and productivity.
7. Improved Work Ethic
Anyone who has tried working remotely knows that staying on task is easier said than done. While being at home and setting up a conducive space for yourself definitely improves your chances of focusing, there is a never-ending list of distractions that can throw you off your momentum. An online masters degree is a great way to use remote work and international collaborations which often take place exclusively online. Improve valuable skills such as time management, discipline, and even technical expertise. All of these skills are great assets for any employee to have and will make you a valuable candidate in the eyes of most companies.
8. Better Work-Life Balance
At the end of the day, many working professionals take on master's degrees to improve their quality of life, as well as that of their loved ones. By gaining better control of your time through an online masters degree, you can budget your time wisely and make time for other things that matter in your life. All the time and money you save on traveling and other expenses can instead be spent on making happy memories with your loved ones, taking care of your health, or even honing your skills to improve your professional folio.
These eight reasons are only a few of the many pros that taking online masters can give you. If any of these reasons sound appealing to you, explore online education opportunities in the Philippines and check out our list of online masters courses. We wish you luck in your venture towards further learning, and hope that an online education can help you towards your goals!