Every single field out there stands to operate better with the addition of an accountant's expertise to their team. In the same way that every business deals with money, businesses all over the world benefit from the financial expertise that an accountant can give to their operations. Gain access to a lucrative career that is always in demand in the job market by finding out how to be an accountant!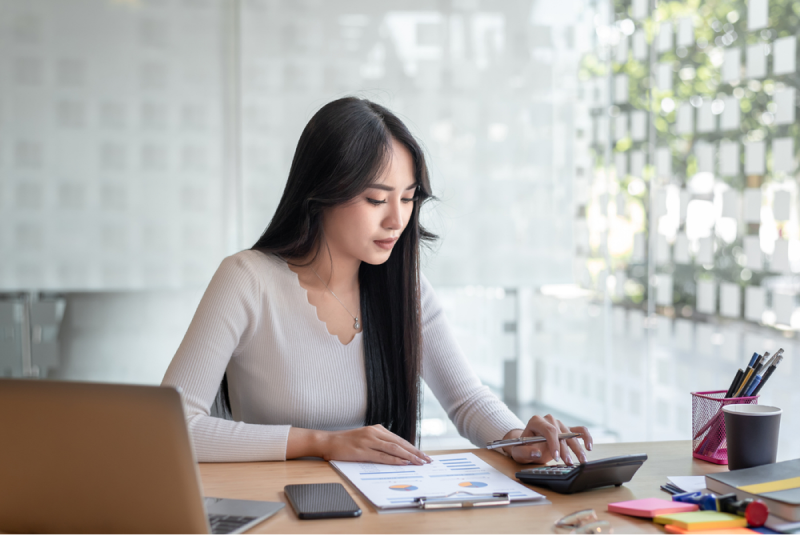 How Can I Be an Accountant?
Accountants can work in a number of areas and industries. They can work as public servants by serving in the government, or as a consulting accountant for private individuals. Some accountants also prefer corporate practice for either SMEs or large enterprises. Common accountant duties can include macro-scale applications that will help your business function better, like creating financial reports to determine your performances and the preparation plus filing of tax documents for government compliance.
Other duties that companies may hire an accountant for include more micro-scale functions, like directly managing the bookkeeping and payroll services. However, these aforementioned duties involve highly technical skills that require confidence in numbers and a keen eye. This is why studying accountancy is a must before practicing the profession.
Why Do We Need to Study Accounting?
Because certified public accountants (CPAs) have such big responsibilities when managing the financial plans and standing of the individuals or enterprises that they work for, they are held to very high standards. The prestige of the CPA title is one that is hard to earn but is also to ensure that an aspiring accountant is ready for the immense attention to detail and skill required from them on the daily. Aside from finishing a bachelor's degree in accounting, aspiring CPAs must also pass the Accountant Licensure Exam, as legally required by Professional Regulations Commission (PRC) of the Philippines.
Whether you go for a traditional or an online education experience for your accounting degree, the lessons you will obtain will prove to be your lifeline and foundation once you begin your life as an accountant.
Is Accountancy Hard?
For the right person, accountancy is not hard at all – it can even feel like a walk in the park for many math-minded students. An accountant's everyday responsibilities deal plenty with making sure that the numbers within the financial reports and documents line are honest and accurate. However, building the skills to create formulated spreadsheets and reports while having the communication skills necessary to present them clearly is a whole other ballpark.
How Long Does It Take to Be an Accountant?
Senior high students that wish to become accountants must first finish a five-year long bachelor's degree in accountancy. Your accountancy degree is also a good place to hone your accuracy and eye for detail without fear of failure. This is because once you put this knowledge to use in arenas like your workplace or government offices, there are real-life repercussions that go beyond just lower grades.
It is because of this that CPAs are put through their Accountant Licensure Exam – to make sure that they are ready for the responsibilities that will be entrusted to them. One of the major factors that determine how long it will take to be an accountant is how soon you can pass this licensure exam. Fortunately, there are academic institutions that offer courses for online accounting in the Philippines to prepare you for both the CPA licensure exam as well as the difficult but fruitful accountant career ahead of you.
What is an Accountant's Salary?
According to the average accountant salary recorded on Glassdoor, an accountant in the Philippines earns an average base pay of Php 30,000 a month.
However, there are many factors that can dictate an accountant's compensation such as the scope of their duties. But even those offering their professional services to individual clientele can expect competitive salaries.
It pays to remember that an accountant's skill set adds great value to business operations by allowing a business owner to keep the business operations going; meeting clients and partners, while you handle the financial affairs of the company.
Accountants also don't have to limit themselves to accounting roles. Some move on to become managers, executive financial officers, and even directors, presidents, and board members in their respective industries.
Remember that more than your skills, what makes an accountant special and integral to any business is their influence on time and efficiency. This is why CPAs are perpetually in demand and never have to worry about a drop in the job market.
All Accounting Degrees are Online Right Now — Should I Wait?
In a time of remote learning, you may be asking yourself if enrolling in accountancy right now is a good idea. Is an online degree worth it, or should I wait?
Earning the title of a certified public accountant can take a minimum of six years. Between the five-year course and the preparation for the PRC licensure exam, the sooner that you start preparing, the better. An online education (whether accounting or otherwise) is just as good as a traditional classroom setup, if not better in that it trains you to be more independent and disciplined when it comes to your work.
We hope that this in-depth guide to being an accountant was of help to you and your journey of pursuing a degree in accountancy. If you are a business-minded student that is still on the fence or simply think that accountancy may not be the job for you, feel free to read this article to find out which business degree is for you!